Oklahoma City University has several faculty and staff members who are willing to share their expertise with the media in order to provide context. This guide is organized by area of expertise. If you find an expert you'd like to speak with (or would like our assistance with finding someone not listed here), please contact Rod Jones, associate director of communications, at [email protected] or 405-301-7085.
Note: The opinions of faculty or staff members at Oklahoma City University do not necessarily reflect opinions of the university, its administrators or its Board of Trustees.
Click on images to download higher-res files.

Business: Economics/Finance
Steven C. Agee
Expertise: Economics & finance, energy management, Native American enterprise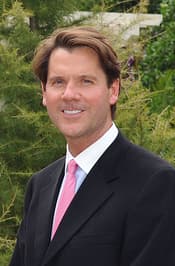 Steven Agee is an economist specializing in energy policy, banking, monetary theory and macroeconomic policy. Having served in the private sector for 30 years as president and COO of oil and natural gas exploration and production companies, Agee has the unique combination of academic and private industry experience to administer, teach, design and implement new programs and speaker's series in the energy field. In addition, having served six years (2006-2011) on the board of the Federal Reserve Bank of Kansas City, Oklahoma City Branch, the last three as its chairman, Agee has enormous contacts and resources in the banking industry, and has taught Money & Banking.

He has served on the board of directors for the following organizations and additionally served as president of each: Economic Club of Oklahoma, Oklahoma City Philharmonic Society, Petroleum Club of Oklahoma City, and the Oklahoma Energy Resources Board (OERB). Agee also served as director and past treasurer of the Oklahoma Independent Petroleum Association (OIPA).
James Ma
Expertise: Investment strategies, financial derivatives, market analysis, market anomaly, socially responsible investing, ESG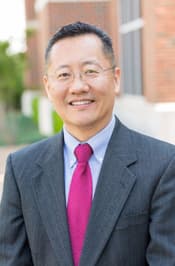 James Ma is a tenured professor and the James Burwell Endowed Chair in Finance at the Meinders School of Business.
Ma earned his Ph.D. in finance from the Isenberg School of Management at the University of Massachusetts Amherst, where he also worked as a Lilly Teaching Assistant, business school Ph.D. representative and resident manager. He was a recipient of the University of Notre Dame "Ethical Dimensions in Business: Perspectives from the Business Academic Community" Conference Scholarship in 2007. He earned a master's degree in political science from the University of New Orleans in 1996 with research assistantship, and a bachelor's degree in political science from Beijing University in 1990. Ma also studied at the Yale School of Management from 1997 to 1998 with the support of Yale Scholarship Grant and Frederick T. Holliday and Frederick T. Holliday Jr. Memorial Scholarship.
Ma worked as a certified international trade sales representative in China from 1990 to 1994, and a NASD certified equity trader in New York City from 1998 to 2004.
Ma's research interest is in the area of investment. He has published in leading international finance journals such as Financial Management, presented at numerous national and international conferences, and his research has been cited by top finance journals such as Journal of Financial Economics and Journal of Financial and quantitative Analysis. His research has also been cited by leading business news media such as Bloomberg-Newsweek, CNBC, ABC News, BizWeek Germany, Wealth Magazine and WalletHub. His research and co-authored research have served as the theoretical foundation of investment strategies at Quantpedia.com, AlphaArchitect.com and CXO Advisory Group.
Business: Marketing/Management
Justin Wareham
Expertise: Management, employee behavior, organizations, business strategy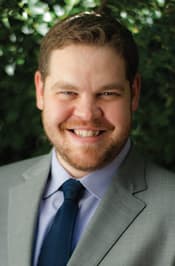 Justin Wareham holds a doctorate in organizational behavior from the Eccles School of Business at the University of Utah, and currently serves as an associate professor of management in the Meinders School of Business. Wareham teaches several MBA-level courses including classes on strategic management, strategic management of healthcare organizations, strategic leadership and leading transformational change. Wareham is also a CDR Assessment Group certified executive leadership coach, and recently helped to design and implement Compass Rose Leadership, a two-day strategic leadership workshop based around rowing experiences in partnership with two local non-profit organizations -- Riversport OKC and Leadership OKC. In addition, Wareham has worked closely with leadership teams to facilitate strategic planning processes for the business school. His approach to strategic planning leverages deep knowledge of strategic analysis and best practices in management. Wareham's research has been published in several premier academic outlets, including the MIT Sloan Management Review and Journal of Applied Psychology among many other publications. His research focuses on behavioral dimensions of effective managers, ethical and strategic leadership within organizations, and nonverbal dynamics related to sexism and gender discrimination in the workplace.
Click here for a list of citations.
Political Science
Richard Johnson
American politics generally, special areas of emphasis on Oklahoma politics, parties, and elections and public opinion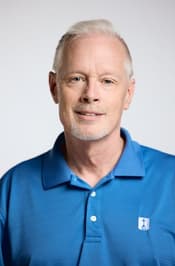 Richard Johnson has taught in Oklahoma higher education for over 35 years, including 26 at OCU. He has been a polling official, mentors many current and former students active in politics locally and nationally, and has written widely on Oklahoma and American politics. He has been a frequent guest on Oklahoma City media, both television and print. He has been particularly active in analyzing and providing insights on Oklahoma and national elections and teaches a specialty class on elections.
Law
Andrea Miller
Expertise: Innocence cases, capital punishment, indigent defense, criminal law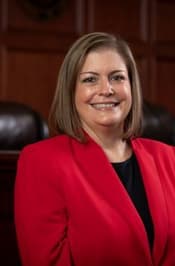 Andrea Miller is the legal director for the Oklahoma Innocence Project at Oklahoma City University School of Law. Prior to joining the Oklahoma Innocence Project in a full-time role, she was the appellate division chief for the Oklahoma County Public Defender's Office where she handled capital, general felony and misdemeanor cases on direct appeal and post-conviction. She has also been an adjunct professor at the OCU School of Law, having previously taught courses in legal writing and wrongful convictions and still serves as the adjunct clinical professor for the Oklahoma Innocence Project Clinic. Miller served as president of the Oklahoma Criminal Defense Lawyers Association for three years and remains active on the board of directors.
Jeremy Telman
Expertise: Contracts law, constitutional law, international law, law of armed conflict
Before coming to OCU, Telman taught for 16 years at the Valparaiso University Law School. Prior to moving to full-time teaching, Telman taught public international law at Brown University and practiced commercial litigation in New York and Miami.
Soon after graduating from the NYU School of law, Telman clerked for a judge of the U.S. Court of Appeals for the Eleventh Circuit in Miami, Florida. Telman, who holds a doctorate in European history, previously taught in the history department at the College of Charleston in Charleston, South Carolina.
He has written on contracts and commercial law, public international law, and comparative jurisprudence. More recently, his scholarship has focused on U.S. constitutional law and on originalism in constitutional interpretation. His scholarship has appeared in Austrian, English, French, German, Indian, Israeli, Serbian, South African, Swiss, and U.S. publications.
Tim Hsieh
Expertise: Entertainment law, intellectual property, patent law, blockchain, NFTs, metaverse, Web 3.0, antitrust, law & technology, artificial intelligence, sports law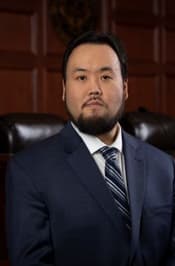 Timothy Hsieh is an assistant professor of law. His work has been published in IDEA: The IP Law Review; the Fordham IP, Media & Entertainment Law Journal; the Washington Journal of Law, Technology & Arts; the NYU Journal of IP & Entertainment Law; New Matter: the CA State Bar IP Section's Official Quarterly Magazine; Aspen Book Publishers; and IEEE Potentials.
He was a Super Lawyers Rising Star Attorney for IP in southern California, a patent examiner at the U.S. Patent & Trademark Office (USPTO), the prior editor in chief of The Journal of the Patent and Trademark Office Society (the oldest and longest running IP journal in the U.S. that gets regularly cited by the U.S. Supreme Court) and a former judicial law clerk for federal judges in the Eastern District of Texas, the Northern District of California the District of New Jersey and the Patent and Trial Appeal Board of the USPTO. He is also a graduate of the University of California Berkeley (bachelor's in electrical engineering & computer science), UCLA (master's in electrical engineering), the University of California Hastings College of the Law (Juris Doctor) and the University of California Berkeley School of Law (LLM). Under his pen name Timothy Tau, he has created award-winning fiction and films.
Sample interview clip: IP Watchdog podcast
Performing Arts
Peter Markes
Expertise: Music Education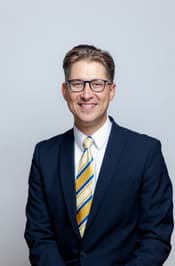 Peter Markes (pronounced Marcus) served as director of orchestras at Edmond North High School from 2002 to 2017, and in 2014 he was selected from over 45,000 educators as the Oklahoma Teacher of the Year. In 2020, he joined the faculty of his alma mater as director of music education.
Markes writes music and performs guitar and vocals with the band, Kyle Dillingham & Horseshoe Road. Together they have performed in over 30 countries, completing two separate American Music Abroad tours to Taiwan, Korea, Myanmar, and Russia (2013) and Kuwait and Kosovo (2019). In July 2019, the band had their debut performance at the Grand Ole Opry in Nashville, and were selected to perform at World Expo 2020 in Dubai. In addition to several band recordings, Markes released his first solo album in 2018 titled, "I Have a Dream," available to stream worldwide.

Peter continues to serve as artistic director for the Oklahoma Youth Orchestras Summer Symphony Strings Camp, and is an active solo performer focusing on live-looping violin.
Read, hear, and see more at PeterMarkes.com and YouTube and social media @PeterMarkesMusic.
Jake Johnson
Expertise: Musicology (music history), music in American culture, philosophies of music, American musical theater, music and religion, music patronage, opera, chamber music, piano, vocal coaching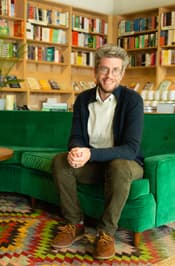 Jake Johnson is an associate professor of musicology. A consummate musician, Johnson brings his expertise as collaborative pianist, conductor, and musical director to his investigations of the lived experience of music-making in America. Much of this work centers on belief and gathering. He is the author of "Mormons, Musical Theater, and Belonging in America" (2019) and "Lying in the Middle: Musical Theater and Belief at the Heart of America" (2021) and editor of the forthcoming volume "The Possibility Machine: Music and Myth in Las Vegas" (2023). Johnson is in the middle of several large projects including a digital gallery of Betty Freeman's Beverly Hills music salons and a book of essays on belief and musicology.
Op/Eds: Religion Dispatches, The Oklahoman, Zocalo
Podcasts: New Books Network, Salt Lake Tribune
Amy S. Osatinski
Expertise: Theatre, commercial theatre, musical theatre, Broadway, the business of Broadway, social media and Broadway, contemporary theatre and performance, casting, theatre pedagogy, intimacy direction, theatre history, dramaturgy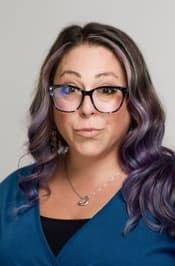 Dr. Amy Osatinski teaches courses in theatre history and dramaturgy. She earned a Ph.D. in theatre from the University of Colorado Boulder. Osatinski's monograph, "Disney Theatrical Productions: Producing Broadway Musicals the Disney Way" is available from Routledge. Her next book, "20 Seasons: Broadway Musicals of the 21st Century," is due from Routledge in 2023. Her scholarship can also be found in IBroadway, The Palgrave Handbook of Musical Theatre Producers, Studies in Musical Theatre, Theatre Topics and the Texas Theatre Journal. Osatinski is also a director, intimacy director and dramaturg.
[More info at amyosatinski.com]
Research profile on Academia.edu here.
Quoted in Forbes story, "Billionaire Saves Broadway Producer from the Brink of Bankruptcy," here.
Tye Love
Expertise: Dance, ballet, dance history, contemporary dance, modern dance, choreography, choreography for musical theater
Tye Love, an associate professor of dance, holds a Master of Fine Arts in dance and a Bachelor of Fine Arts in ballet performance from the University of Oklahoma. Love currently serves as the style coordinator for basic movement ballet and as a professor for ballet, contemporary partnering, men's class, and ballet pedagogy.
As a professional dancer, Love had the opportunity to perform works by dance legends George Balanchine, Agnes de Mille, Antony Tudor and Gerald Arpino. Additionally, Love was a featured dancer in contemporary works by choreographers Jessica Lang, Alan Hineline and Margo Sappington. As a company dancer with Oklahoma City Ballet, Love originated the role of Hans/Nutcracker Prince in Robert Mills' "The Nutcracker" and as the soloist in Robert Mills' "Pushing Pennies." During his time with Oklahoma City Ballet, Love had the opportunity to perform new ballets such as "The Wizard of Oz," "Phantom of the Opera," "Paris Rouge," Mozart's "Requiem" and all the classical repertoire, including "Swan Lake," "Coppélia," "The Firebird" and others. Love served as the company representative to the artistic director and was on the faculty of The Dance Center for Oklahoma City Ballet, now known as the Yvonne Chouteau School. As a performer, Love has been a featured guest artist with Ballet Ensemble of Texas, Springfield Ballet, Victoria Ballet Theatre, Collin County Ballet Theatre and many other regional dance companies.
Kelli Stevens

Expertise: Ballet, jazz dance, tap and musical theater history; dance pedagogy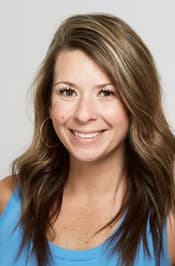 Kelli Stevens teaches jazz, contemporary, commercial and musical theater styles of dance, directs the Spirit of Grace Liturgical Dance Company, works with the pedagogy majors in the Community Dance Academy, choreographs and serve as a rehearsal director for the major performance company The Star Dancers, and teaches a variety of dance history courses. Stevens has taught in the dance school for 20 years and is well-versed on all areas of the curriculum and performance opportunities.
Stevens holds a Master of Science degree in Educational Leadership Studies in Higher Education from Oklahoma State University and is a summa cum laude graduate of Oklahoma City University, where she received her Bachelor of Performing Arts degree in dance performance. Stevens has served as choreographer of university, children's and community theater productions of "Seussical the Musical," "Guys and Dolls," "Footloose," "Bye Bye Birdie" and "Cats," among others. Her choreography has been featured on various specials, nationally televised on TLC, CMT and PBS. Her written work has been published in The Huffington Post and Dance Studio Life magazine.
Liberal Arts: History, Visual Arts, Literature, Philosophy
Mark Griffin
Expertise: Hispanic culture in U.S. Southwest, 20th century literature (Mexico and Spain)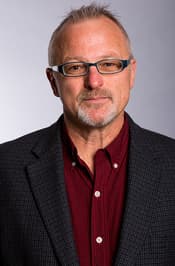 Born and raised in Mexico, Griffin received his doctorate from Tulane University in 1996. He co-authored a book on the literature/culture of immigrant communities in the U.S. and the special dilemma they face navigating the twin perils of cultural loss and cultural isolation. Griffin also co-produced a documentary on Hispanics in Oklahoma, and published articles on Latin American literature/culture.
Click here to watch "Here For Good," a film by Mark Griffin

Bryan Farha
Expertise: Paranormal sceptic (psychics, astrology, pseudoscience, superstition, etc.)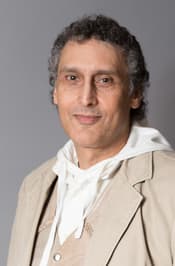 A college professor in behavioral studies for over 30 years--including over a decade teaching paranormal skepticism--Bryan Farha's public education about human behavior and deceptive claims has been recognized by such media outlets as CNN, TIME.com, The National Geographic Channel, The Christian Science Monitor, The Huffington Post, and A&E.
Farha is editor of the critical thinking anthology Pseudoscience and Deception: The Smoke and Mirrors of Paranormal Claims. Farha also has numerous publications in periodicals such as Skeptic and Skeptical Inquirer. He was named a Scientific and Technical Consultant to the Committee for Skeptical Inquiry in 2004 "in recognition of work in science and skepticism." Former operator of a skeptical blog Smoke & Mirrors for his state's primary newspaper, he has been an investigative collaborator with the Independent Investigations Group (IIG) of Los Angeles for their $250,000 Challenge.
His behavioral science lectures have taken him to Asia approximately 20 times. Farha has been a member of his respective behavioral health licensing board and is a past president and two-time ethics committee chair of his state counseling association. In 2004, he co-conducted the first interview of Dr. Jack Kevorkian following his 1999 murder conviction for euthanasia. A contributor with the Huffington Post, Farha earned the degree of Doctor of Education in counseling psychology from the University of Tulsa.
Previous news stories:
CNN's Larry King Live: Dr. Farha exposes Sylvia Browne
A&E: "Questioning Astrology"
National Geographic: "Is it Real?" (Pet Psychics)
Mark Stewart
Expertise: Composition & rhetoric, classical argumentation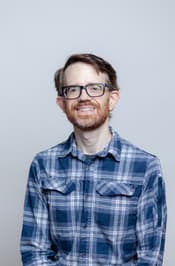 Mark Stewart has been teaching at OCU since 2012, starting as a tutor in the Learning Enhancement Center, then as adjunct faculty, and now as a visiting professor of English, having taught numerous writing workshops along the way for the Red Earth MFA program, which he is also a graduate of. He has taught workshops for the Ralph Ellison Festival, the Metropolitan Library System, and Oklahoma City LitFest, where he was also a featured reader. His work has appeared in publications such as Literary Orphans and Caffeine Dreams.
Natalia Starostina
Expertise: European and world history, railways, immigration, teaching, disability history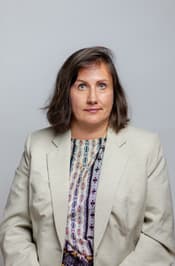 Natalia Starostina is an associate professor of history. Starostina received a Ph.D. in history at Emory University and has been teaching since then. She was awarded several prestigious teaching awards.
Starostina is also a Georgia Governor's Teaching Fellow. Starostina has published more than 25 articles and edited two collections of scholarly articles including in Historical Reflections/Réflexions Historiques, Revue Diasporas, Revue Migrance, Proceedings of the Western Society for French History, Review d'histoire des chemins de fer, Southeast Review of Asian Studies, Dialectical Anthropology, and other editions in English and French. She has given presentations in many countries, including France, the U.K. and Japan. She was invited to give talks at the Georgia Institute of Technology, the National Railway Museum in York (United Kingdom), Osaka and Nanzan Universities (Japan.) Her books "Between Memory and Mythology" and "The Construction of Memory of Modern Wars" were published in 2014 and 2015.
Justin Shaw
Expertise: 2D & 3D animation, game design, illustration, 3D printing, graphic design, digital and traditional sculpting
Justin Shaw has designed and animated commercials for major companies like 3M, Express Personnel and the Federal Aviation Administration. He has done digital Illustrations, animations and graphic design for games on multiple consoles, PC and handheld devices: both Apple and Android. He has built, unwrapped, textured, and rendered 3D commercial machinery for use in a multitude of professional projects. He has designed, modeled, sculpted and rigged characters for production. He's designed websites and worked on print media, including business cards, trifolds, pamphlets, posters, billboards, signage and storefronts. He rebranded businesses and redesigned logos. He is also proficient in traditional media including sculpting, painting (both portrait and landscape), and drawing. He has worked for multiple businesses in a wide range of mediums while teaching as a full-time professor.
Samples of work: 3D & 2D gallery, 3D animation gallery, 2D video gallery, 3D print gallery, graphic design
Science
Stephen Prilliman
Expertise: Chemistry, general science, science education, chemistry education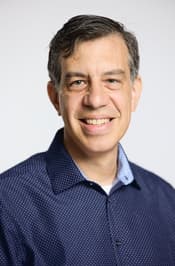 Stephen Prilliman is a professor of chemistry. He holds a Ph.D. in chemistry in the University of California, Berkeley and bachelors degree in chemistry from Rice University. He has taught at OCU since 2009, having taught high school chemistry at Harding Charter Preparatory in Oklahoma City before that. Prilliman's research involves development of innovative methods for teaching science to improve learning and bring science to a broader audience.
Sample news clips: KFOR story on cars damaged by wastewater, Oklahoma Gazette story on Flint, Michigan, water crisis
John Nail
Expertise: Chemistry, science, hazardous waste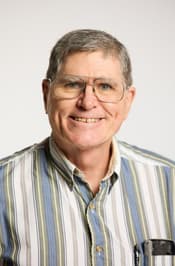 John Nail earned a Ph.D. in chemistry from the University of Texas. He has taught chemistry, science thinking, and science and society since 1999. He has provided his expertise for media stories on human pheromones, a radiation leak from a nuclear disposal site in New Mexico, and on ethanol in gasoline.
Jason Miller
Expertise: Exercise science, fitness, nutrition, strength and conditioning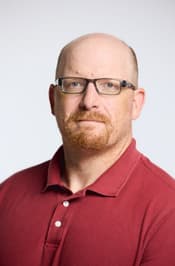 Jason Miller has been involved with strength and conditioning and barbell sports for over 25 years, as an athlete, strength coach, weightlifting coach, and professor researcher. He has always been passionate about the movement sciences and all the practical ways that a degree in exercise and sport science can translate into improving the lives of others, whether through sports performance, rehab science or health science. As a training and diet coach, he has worked with youth athletes, masters athletes, professional athletes, participants in the Olympic Games and those looking to lose weight and improve their fitness.
Health Care: Nursing, Physical Therapy, Physician Assistant
Christina Wright
Expertise: Pelvic floor physical therapy, oncologic physical therapy, sexual health & wellness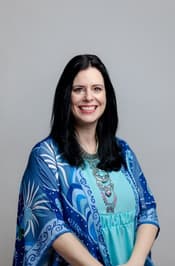 Christina Wright joined OCU as core faculty of the Doctor of Physical Therapy program in 2020, in preparation for the inaugural DPT class. Wright spent her career prior to OCU with Stephenson Cancer Center and OU Physicians' Urogynecology Clinic, focusing primarily on pelvic health PT for cancer survivors. Her passion for combining biology with psychosocial factors in clinic came from the cancer survivor population. She has certification in sexuality education and counseling, to adjunct her treatment approaches for these individuals.
Wright was a founder and board member of Oklahoma Pelvic Health Association, and is a regular volunteer and speaker for Project31 – Breast Cancer Survivor Support Organization and article reviewer for Lymphedema Treatment Systematic Review.
Religion
Lisa Wolfe
Expertise: Bible, Biblical Interpretation, women in the Bible, Christianity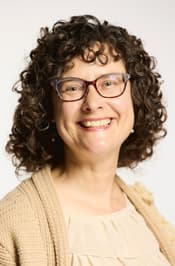 Lisa M. Wolfe is professor of Hebrew Bible and endowed chair. She also teaches for the Saint Paul School of Theology at the OCU campus. She received her M.Div. from United Theological Seminary in Dayton, Ohio, in 1996, was ordained in the United Church of Christ in 2000, and received her Ph.D. from Garrett-Evangelical Theological Seminary and Northwestern University in 2003. Wolfe's Bible study DVDs "Uppity Women of the Bible" were published in 2010 by Living the Questions, followed in 2011 by the companion commentary "Ruth, Esther, Song of Songs and Judith." OCU's Center for Excellence in Teaching and Learning awarded her the John C. Starkey Award for Mentoring of Undergraduate Research in 2022. In 2018 she received the Distinguished Faculty Award from the OCU Honors Program, as well as the OCU Outstanding Faculty Award. In 2020, Wolfe's volume on Qoheleth (Ecclesiastes) was published as part of the Wisdom Commentary Series by Liturgical Press.
Sample publications:
* "The Woman at Endor (Witch of Endor)" on Bible Odyssey
* "Commentary on Song of Solomon 2:8-13" on Working Preacher
* Book - "Wisdom Commentary: Qoheleth (Ecclesiastes)"
* DVD - "Uppity Women of the Bible"
* Radio interview - "How Curious: A Town Without Men?" on KGOU
Leslie Long
Expertise: Christian religion, Bible, youth ministry and religious education, United Methodist Church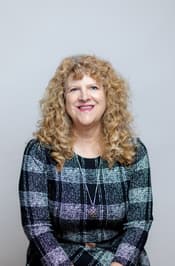 Rev. Leslie Long is the director of the Wimberly School of Religion and the Harris Endowed Chair of Christian Education in the Wimberly School of Religion. She is in her 12th year as the professor of religious education and youth ministry. She has been an ordained elder in the United Methodist Church for over 30 years. She has served as pastor at Selecman UMC in Oklahoma City, Bethel UMC in Shawnee, and interim and associate pastor of Bridgeview UMC in Norman. She has been the campus minister at both Northeastern State University in Tahlequah and at the University of Central Oklahoma in Edmond. She holds a bachelor's degree in elementary education from Oklahoma State University, a master of divinity from Phillips Seminary and a Ph.D. from the University of Oklahoma.
Long has worked with the Oklahoma Conference to help train laity working with youth. She was the dean and co-designer of Youth Workers Academy which provided paraprofessional certification through the General Board of Higher Education and Ministry in the area of Youth Ministry with the Children's Worker Academy added in 2013. She serves on the board of Project Transformation for Oklahoma, the national board for the Association of Youth Ministry Educators, and the OU Wesley Foundation board. Long has also served as the chair for the United Methodist Campus Ministry Association.
Long has done mission work across the world, working as a consultant for Iglesia Evangelical Methodista Bolivia with ministers and lay leaders to develop Sunday school curriculum for children and youth across the country. She has volunteered at numerous summer camps and led mission trips serving in the inner-city of Denver, Kansas City, NYC and OKC. She has worked with the United Methodist Committee on Relief in Louisiana, Missouri, Texas, Oklahoma and Alabama.
She received the Francis Willard Award from the Commission on the Status and Role of Women, named Outstanding Alumni for Philips Seminary, and Woman of the Year for Phi Mu by Greater Oklahoma City Alumnae Panhellenic. has also served as the chair for the United Methodist Campus Ministry Association.