Armand McCoy, Mass Communications, 2010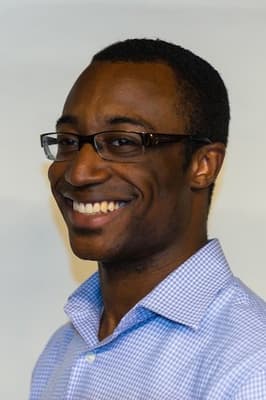 How did my education at OCU help me to get where I am today?
My OCU experience has benefitted me greatly in helping me achieve my career goals. My professors had worked in the communications and advertising industry and were able to give me real-world knowledge of what life is like in my industry. OCU championed my independence and creative problem solving skills, both in and out of the classroom.
OCU taught me to think on my feet, adapt and overcome any challenge set before me. I look back on my amazing OCU experience on a regular basis.
Personal Information:
Title: Business Development Director
What that means: I spearhead new business development, public relations strategy and execution as well as serve as a strategist on the firm's accounts.
Degree: BA, Mass Communications with concentrations in Public Relations and Broadcasting
Year: 2010
Accomplishments: Graduate- South Oklahoma City Chamber of Commerce Leadership Class V
During his time at Trifecta Communications, Armand has garnered clients in local, national and international media outlets, overseen hundreds of media interview requests from news outlets around the world, including CNN, NBC News, and the BBC, among others, in the wake of the tornado that hit Moore, Oklahoma on May 20, 2013. Armand also assisted the White House advance team in preparation for a presidential visit.