Emily Sanders, Cell and Molecular Biology, 2013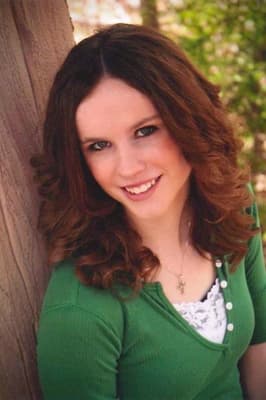 My love for science and the prospect of pursuing my interest in research brought me to Oklahoma City University after receiving the Undergraduate Research for Growth and Experience scholarship in 2009. This scholarship opened the door for me to start conducting research at the Oklahoma Medical Research Foundation (OMRF).
After spending almost two years at OMRF, I applied and was accepted into the University of Oklahoma's summer research program, SURE. It is because of the research that I participated in through this program, and a year afterward, that allowed me to apply for and win the Barry M. Goldwater Scholarship in 2012.
After receiving this scholarship, I focused my attention on applying for medical school. After what felt like months of anxiously waiting, I found out that I was accepted into the University of Oklahoma Health Sciences Center class of 2017. My success was due mostly to staying motivated and dedicated to achieving my goal of attending medical school; however, the faculty at OCU and the partnership with OMRF paved the way to make my dreams become a reality. I know that without attending OCU, I would not be where I am today.