Kelley Compton, Accounting 2005
Co-founder, vice president, director of operations
Project Hope Worldwide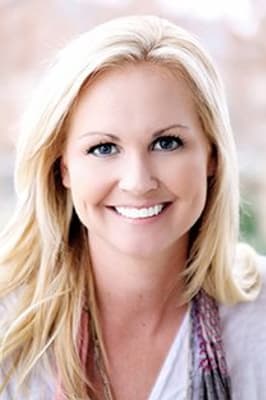 As a former Miss Oklahoma and top-10 Miss America finalist, Kelley Compton has had a unique opportunity to change lives for the better, and she is doing so not only across the state of Oklahoma, but around the world as well.
It started with presentations on behalf of the America Cares for Children initiative, where as a motivational speaker she gave presentations to more than 350 schools and 50,000 students. From there, Compton, a high school athlete, became instrumental in promoting healthy lifestyles for children across the state. She helped create and promote many state, school-based and private wellness programs. Among them, the Oklahoma State Health Department's Walk this Weigh campaign and partnerships between the department and companies like Wal-Mart.
Compton's influence further increased when she lobbied Oklahoma's congressional leaders on behalf of children's health and served as a member of the state's Task Force to Study Overweight Children.Compton said she didn't find her life's mission, however, until 2008, when she traveled with a small group to Uganda.
"I was in a place that the United Nations had said at the time was the worst place for a child to live in the entire world," she said.
"Because of the AIDS epidemic and the war that ransacked the nation, there are nearly 3 million orphans. As a woman born in the west and given every opportunity, I couldn't walk away. Since I possess the gifts and resources to meet the needs of these orphans, to remain indifferent was too much of a burden to carry."
Once back in the United States, Compton and two of her fellow travelers quickly founded Project Hope Worldwide. Its mission is to provide holistic care to the most vulnerable children, specifically orphans, providing them true opportunity for transformation. Now in its fifth year and headquartered in Owasso, Okla., Compton's leadership has turned the nonprofit into a huge success, with more than $2 million in assets, locations in four countries and, a long-term plan to establish programs on every continent. Her fundraising success is in no small part due to her skill with finances – she holds bachelor and master's degrees in accounting from Oklahoma City University's Meinders School of Business.