Lora Anderson, Dance Management, 1997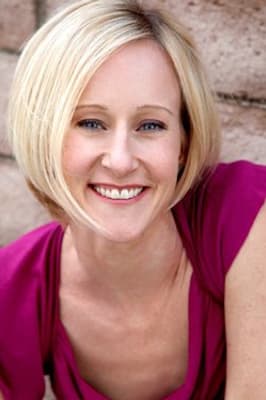 Lora Anderson is one of nearly 50
dance and arts management alumni
who has worked with the Radio City Rockettes. During nine years with the world-renowned precision dance company, she never missed a show and never sustained an injury. Lora attributes her strong health to her training in the Pilates method and now owns four Pilates and Movement studios in Los Angeles and Austin.
"OCU challenged me and created a spirit of excellence and follow through in everything I approach in my life," she said. "I am still amazed at how much the teachers cared about the education I received. OCU felt like a family to me and allowed me to grow into a productive adult while I was still exploring who I was."
Favorite OCU Memories:
Dancing with the American Spirit Dance Company and being part of an incredible dance program, being involved with Gamma Phi Beta, staying up late studying with friends, and supporting fellow artists by attending productions all the time.
Career Snapshot:
Lora's performance career has taken her around the world. She has performed at Disneyland, Universal Studios and in numerous musicals including "A Chorus Line," "The Will Rogers Follies" and "Jesus Christ Superstar."