Maxim Sytch, BS Business, 2000, MBA, 2001
What are you doing now?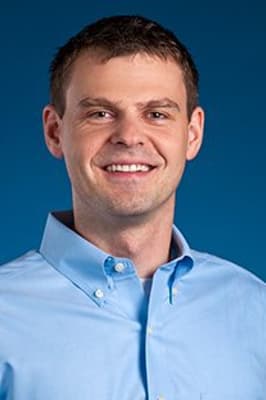 I am an Associate Professor of Management and Organizations at the Ross School of Business at the University of Michigan. In this role, I conduct research and teach a variety of issues related to human behavior within and across organizations. My specific area of expertise lies in understanding how leaders form, maintain, and leverage relationships within and across organizations for individual and organizational success.
I am very fortunate to be in the position to create knowledge, help others understand how organizations and markets work, and shape managerial practice. The diversity of my daily activities is amazing. My days entail working with senior executives on a range of organizational problems in the US or some other part of the world, teaching and consulting with my MBA students, doing fieldwork and interviewing executives, working with my doctoral students on research, or running regressions behind a closed door in my office.
Do you feel like OCU prepared you well for your career? Does anything you learned specifically stick out to you?
Large business schools often have the resource base, alumni networks, and access to companies that are significantly broader than those of smaller schools. This said, at OCU, I was able to get wide-ranging access to resources by being entrepreneurial. When I reached out to faculty during my job search, several of them connected me to their industry contacts. I was similarly fortunate to get a lot of face-to-face time with faculty as they discussed recent developments in their respective fields. Oklahoma City University is an incredibly supportive place that will enable you to pursue opportunities."
Do you have a favorite memory from OCU?
Thanks to Meinders School of Business, I became involved in organizing a distinguished speaker series for OCU. It was fantastic to hear first-hand from such speakers as Sister Helen Prejean, Robert Kennedy Jr., and George Will. When Robert Kennedy Jr. was visiting OCU, he and I spent quite a bit of time talking. I told him my story of coming from Russia to study in the US on a scholarship, and we talked about current and past geopolitical developments in Eastern Europe. Robert also expressed interest in my future plans.
At the time, I was wrapping up my MBA and was exploring possible career options. I mentioned to Robert that I was exploring oil and gas as a possible segment. In the early 2000s many multinationals were pursuing oil and gas development in the former Soviet Union, and I thought my knowledge and exposure to both Western and Eastern European business environments could be an advantage.
Robert immediately mentioned he knew the CEO of one of the largest oil and gas companies in the country and offered to write a recommendation letter for me. He then asked for a cover letter, but I still was somewhat skeptical if anything was going to come out of this. Imagine my surprise a couple of weeks later when I got a call from the company, mentioning that they received a recommendation letter from Robert Kennedy, and they were interested in flying me out for an interview!