Meredith Ziegler, Vocal Music Education, 2010
What are you doing now?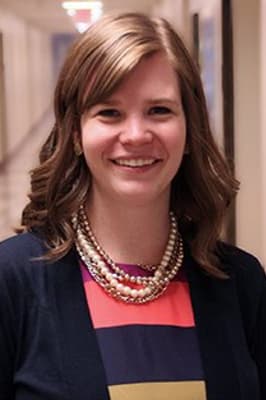 I currently teach music at Wilson Arts Integration Elementary School in Oklahoma City. In addition, I also direct the Apprentice Choir as part of the Canterbury Youth Choruses.
Why did you choose to get your education from OCU?
I wanted a small school feel where I could really get to know people and be known while still in a rigorous and challenging music program.
What was your experience in the classroom and on campus?
I had a great experience while on campus. The classes that I took challenged me, and I was able to really get to know my professors.
Do you feel like OCU prepared you well for your career? Does anything you learned specifically stick out to you?
I feel like OCU prepared me well for my career. I am especially thankful that it is a smaller school and program, so I had many opportunities to truly practice my craft while I was there. I didn't simply have to learn things in theory and then wait for application until after I graduated.