Endowments at Oklahoma City University
Endowments are gifts that benefit Oklahoma City University and its students forever. They truly leave a legacy. A gift to create an endowment establishes a fund that is invested and generates income in the markets. A conservative portion, approved by the Board of Trustees each year, is spent each year for the purpose that you designate. The principal of the investment always remains in tact unless you specify otherwise.
Most scholarships at OCU are endowed. This type of gift can also establish endowed professorships and chairs, support programs and infrastructure, and more.
You may create endowments with gifts of cash, securities and other assets. You may make an outright gift or an estate gift.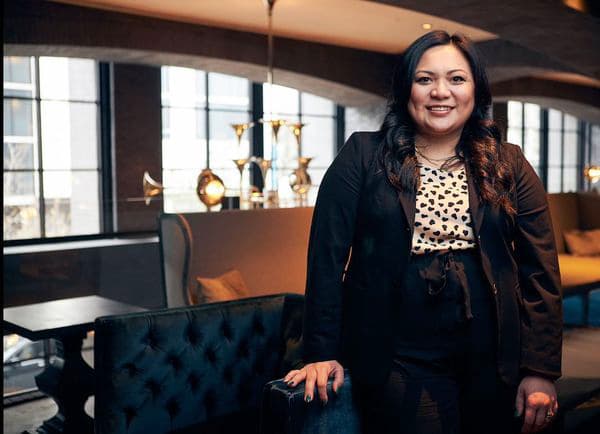 "Thank you for your financial assistance and allowing me an opportunity to pursue my education. Scholarships allowed me to be a full-time student and a full-time mother. A school as prestigious as Oklahoma City University is not something I thought I would even be able to consider. However, the generosity of all the donors has proven me wrong. I look forward to the day that I can pay it forward and help other people feel the honor that I have felt to be blessed with scholarships."
—April Galindo-Liongco, accounting graduate

Choosing the Purpose of Your Gift
When you establish an endowment at OCU, you decide how the funds will be used. That could be scholarships or professorships, or your endowment could sustain an ongoing program or provide a fund for changing areas of greatest need.
Others choose to endow their annual gift, making it possible for us to carry out our mission year after year. This allows you to support the university in a meaningful and reliable way even after your death.
The purpose of your endowment gift is up to you, but we request that you consult with us in advance to confirm that we will be able to meet the stipulations of your gift. This also allows you to meet with OCU leaders and discuss ways your gift could strategically advance the university. We typically prepare an endowment agreement between you and OCU, specifying the terms of your gift and ensuring your wishes are known and met. Changes can be made later through an amendment to the original agreement.
Naming an Endowment Fund
In creating an endowment, you have the opportunity to attach your name or the name of someone or something special to you to the project, program, scholarship, or other cause to be funded. This enables us to honor and remember you or a loved one far into the future. Your gift becomes a lasting tribute and establishes a permanent link between the past and the future of Oklahoma City University.
If you are considering a memorial gift, please let us know. We will be happy to work with you.
Minimum Endowment Amount
A minimum gift of $25,000 is required to establish an endowment; this amount may be paid right away or pledged and paid over a five-year period. Until the fund reaches $25,000, all earnings are reinvested in the fund and no awards will be made. After reaching the minimum threshold, the fund is invested for one year to generate earnings to fund the cause you specified.
How to Get Started
Please contact the Office of University Advancement at [email protected] or 405-208-7000. We can answer your questions without obligation, work in conjunction with your financial advisors, and assist you in meeting your philanthropic goals. Endowments are one option for making an enduring impact on OCU. We are happy to talk through additional options, as well.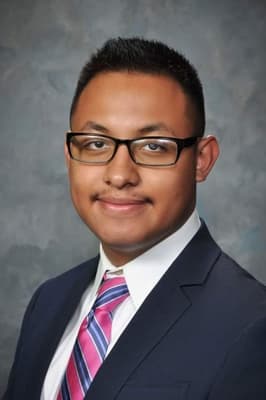 "If I met the donor today, I would tell them 'Thank you' for their incredible donation. Their donation has made an impact on my life. I work two jobs to help pay for my car and any school fees. This scholarship donation has taken some pressure off of me, and that makes me feel very happy. They have helped me attend a university that has a mission to prepare students for their future career. I would like to be in their position sometime in the future where I can give a donation and help make a difference in a student's life."
—Jesus Hernandez, business marketing senior
Frequently Asked Questions
What is an endowment?
Individual endowments represent the legacy of benevolent donors who invest for long-term growth. An endowment is timeless because the long-term aim is to conserve both the corpus and purchasing power. The investment income and gains earned from an endowment advance the strategic vision of the donor on a continual basis.

Why are endowments important?
Endowments build a legacy of support that spans generations. As a permanent legacy, they will continue to give educational opportunities to the most talented students long into the future. They also allow OCU to recruit and retain the best teachers to build programs and act as esteemed mentors to our students.

What are the minimum endowment levels to establish a named endowed fund?
The minimum gift required to establish a named endowment fund is $25,000. Endowment gifts can be pledged and paid over a period of up to five years.
Some examples of minimum guides for named endowed funds are:
Scholarship: $25,000
Professorship: $1 million
Chair: $2 million
Whose name is on the endowment?
Donors are encouraged to name their endowed fund in a way that is meaningful to them. Many donors establish an endowment in honor of a specific person—a family member, professor or coach—and name the fund accordingly. Endowments can also be named more broadly for the discipline they support or the group or individuals who establish them.

Can I give to an existing endowment?
Yes. Unless you state otherwise in your memorandum of understanding when the gift is established, the fund can be left "open" to future gifts from you or others who choose to support the fund. While there is a minimum of $25,000 to establish a new endowment, there is no minimum gift required for increasing the size of an existing endowment.

Can I choose what my endowment supports?
Yes. A number of donors to Oklahoma City University choose to restrict how their funds can be used. You can designate your gift to support a particular school or program, special initiative, library, or other opportunity at the University or establish an endowment whose income may be utilized at the discretion of the Board to meet strategic needs.

How is an endowed fund invested?
OCU adheres to investment policies intended to provide a balance of risk and return in the portfolio. The investment portfolio is diversified to keep volatility within acceptable limits for the portfolio as a whole. This provides the greatest assurance that future generations benefit from the endowment as much as current students.

When will an endowment begin generating payout that can be spent?
Once the initial gift has been received, the minimum required funding levels have been achieved, and all required paperwork has been completed, initial payout of funds typically will become available after 12 months. Individual gifts in excess of 50% of the market value will become available after 12 months.

How is the amount of annual payout determined and then distributed?
The amount of payout allocated each year varies because it is based on the market value of the endowment portfolio for the last twenty (20) quarters. The Board of Trustees reviews and approves the spending rate annually. The average spending rate for the past five years has been approximately five percent of the endowment's average market value.

How does the endowment increase in value?
While investment returns help to fuel the growth of OCU's endowment, the addition of gifts is more important over the long term. Recurring contributions are important because this allows for averaging the cost basis over time.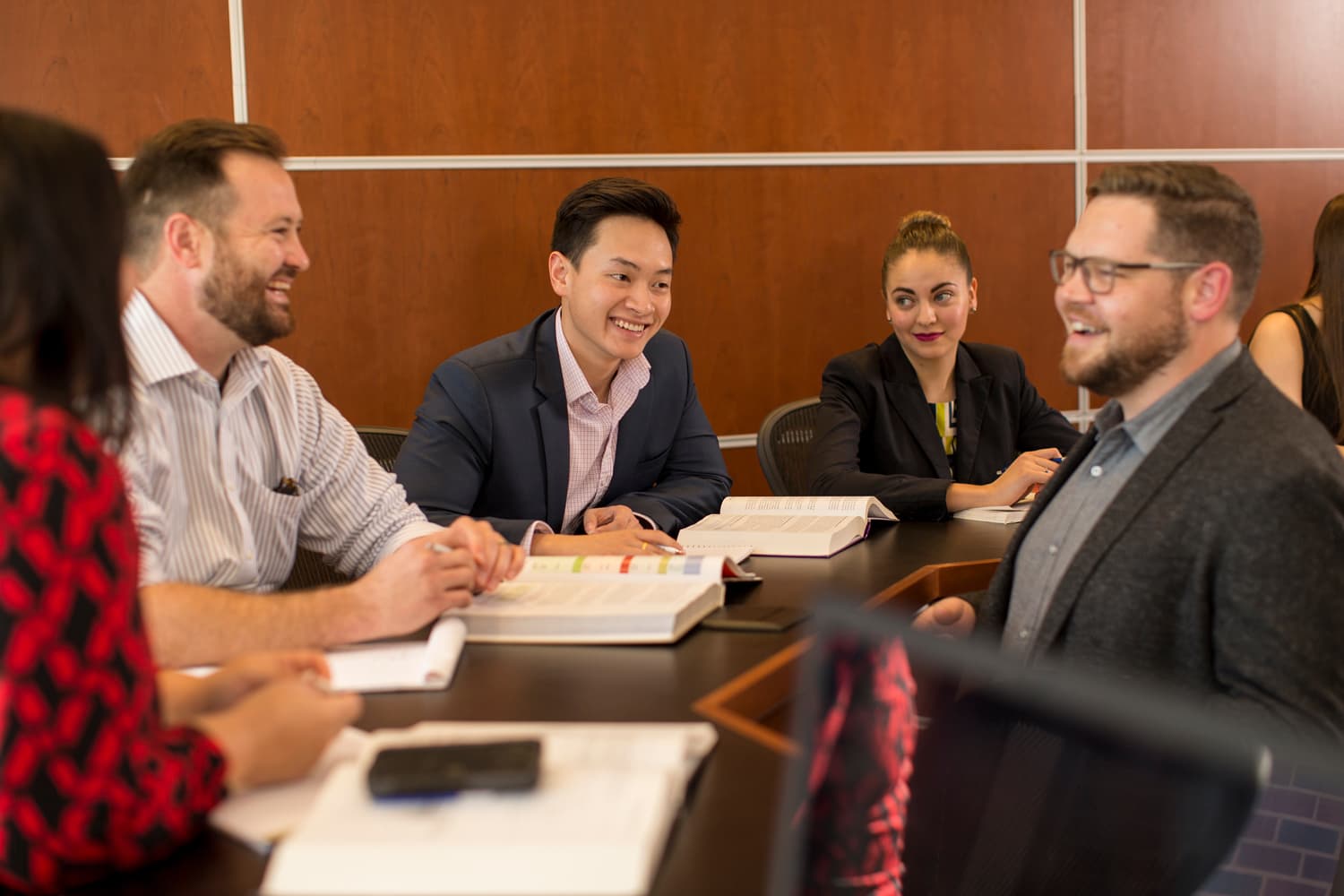 "Thank you for investing in people who might not otherwise be able to further their education. People like me who, after years of working and learning, now want to go back and further their knowledge to be able to create change and efficiencies where needed. I am grateful and thankful for this opportunity."
—James Hawkins, energy management graduate student