"Travel is fatal to prejudice, bigotry, and narrow-mindedness" — Mark Twain
Studying abroad allows our students to experience and embrace diversity in a way not possible by other means. In addition to our faculty-led study abroad field courses, our students are afforded the opportunity to take science and general education equivalent courses from 100's of universities around the globe during the academic year or summer. To start your study abroad adventure, contact the Study Abroad Office ([email protected], 405-208-5270, Clara Jones Administration Building, 2nd Floor, Suite 240).
Sample of Pre-Health Profession Abroad Programs
See what a few of our recent students have to say about their study abroad experiences:
Madison Snow, BMED Class of 2019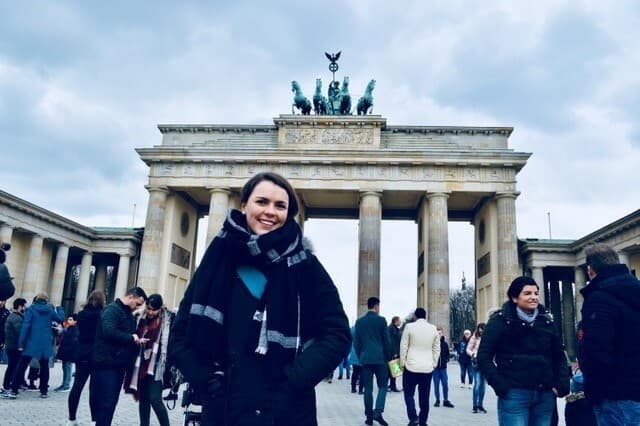 "I spent the spring semester of my junior year studying abroad in the UK. During this time, I had the opportunity to take two upper level science courses (nutrition and pharmacology) as well as a psychology class, all of which counted toward my degree and fulfilled requirements for my PA school applications. While I did miss the Biology Department at OCU, I am so thankful for the experience of studying abroad, learning science in another country, and getting to learn more about the world through travel and interactions with my peers. It was so fun to learn the mannerisms and colloquial sayings of "uni students," use only the metric system and a 24 hour clock, and be in constant conversation about how our lives are so different yet also so similar. I still have regular zoom hang outs with friends from around the world and have many precious memories from studying in the uni library, having tea time in the afternoons, and traveling throughout the continent."
Loren Matrone, CELL Class of 2021
"I had the incredible opportunity to study at the University of Cambridge in Cambridge, England as a part of the Pembroke-King's Summer Program in 2019. Cambridge is known worldwide for its many influential alumni and ground-breaking research. I was honored to have the privilege to study at the same institution as some of the world's greatest minds, such as Charles Darwin and Stephen Hawking. While at Cambridge, I made lasting friendships with people from different backgrounds and cultures, I traveled to places that I believed only existence in my dreams, and I read novels that made lasting impacts on my heart. I went to Cambridge looking to become a better student, to study at the place where Watson and Crick discovered the structure of DNA, and above all else to challenge myself at one of the best universities in the world. Looking back on my experience, I have nothing but fond memories and a place that truly felt like a home away from home. Cambridge allowed me to look within myself and challenged me to become a better student, better friend, and most importantly a better person. I detailed my experiences during my time abroad on my blog Loren Goes Abroad."
Darcy Tipps, BMED Class of 2020
"I studied the spring of 2019 in Bath, Somerset. I lived on campus at Bath SPA University and took a variety of classes. My two favorite classes were social psychology and conservation biology. I really enjoyed social psychology because of the way the class was taught. It was a fairly large class, but it was split into a lecture portion and a discussion section which made learning really easy. Conservation biology was a lot of fun because the campus at Bath SPA is basically a forest and all semester we developed a research project with a small group of us and work on it throughout the semester. Outside of academics I became fast friends with some of the other American student at the school as well as some British students. The British students took me to pubs, showed me around town, did pub quizzes, and other more normal life British activities, whereas with the other American students we traveled a lot. We went to Ireland for a weekend and then over our Easter break we traveled through Italy, Spain, Switzerland, and Austria. Studying abroad taught me a lot about putting myself out there. I was worried going into it that I would struggle making friends but in reality, it just taught me how important it is to put yourself out there and just learn to enjoy the people around you. I made some lifelong friends while I was there. It also taught me how to navigate countries I'd never been to and didn't fully understand. I learned how to adapt quickly to a different culture, and how important and helpful google translate can be! I highly recommend if you have the opportunity to study abroad to take it."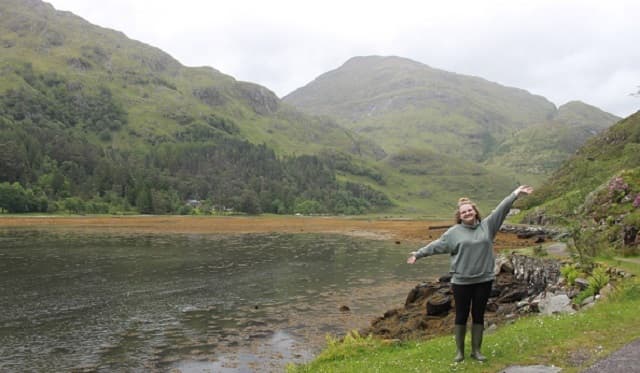 Isabel Finney, BMED Class of 2021
"I spent the 2019 spring semester abroad in Saarbrücken, Germany to earn language credits for my German minor. Before leaving, I was excited and scared at the same time. I had never travelled alone before, but I was excited for all the adventures and experiences I would have abroad. While abroad, I did things that were totally out of my comfort zone, and I'm a better person because of it. I talked to strangers in another language, I went on solo excursions, I tried new foods, and I found commonalities with my classmates from around the world. Studying abroad is more than just learning from a different classroom. It helps you to think about your own experiences and learn from the people and culture around you. My semester abroad was truly a life changing experience. So, if you have the chance to study abroad, do it because you won't regret it!"
You Qualify for Financial Aid
If you have a 3.0 GPA or higher, you may qualify for Academic Scholarships from $8,000–$13,000 per year.