Certificate Programs & Events
OCU Philanthropy Forum:
Connecting, Supporting, and Inspiring Oklahoma.
October 5, 2023

We are delighted to present this inaugural event to nurture collaboration between OCU's Nonprofit Leadership program, the OCU School of Law, and the esteemed Oklahoma Center for Nonprofits. By bridging these entities, we aim to synergize their expertise and resources, fostering an environment where innovation and effective leadership can flourish, propelling the nonprofit sector to new heights.
Our primary objective is to provide free, initial information and essential resources, making it easier for individuals and organizations to engage in philanthropy and contribute to the betterment of our society. One of our key goals is to raise awareness for Oklahoma nonprofit businesses, highlighting their invaluable resources and opportunities. By doing so, we aim to help them find the support they need, whether it be board members, volunteers, employees, donors, or patrons, to further their impactful missions.

We invite you to register to attend as a participant, nonprofit vendor, and/or sponsor. Together, let's make a lasting difference in the lives of those in need and shape a brighter future for Oklahoma.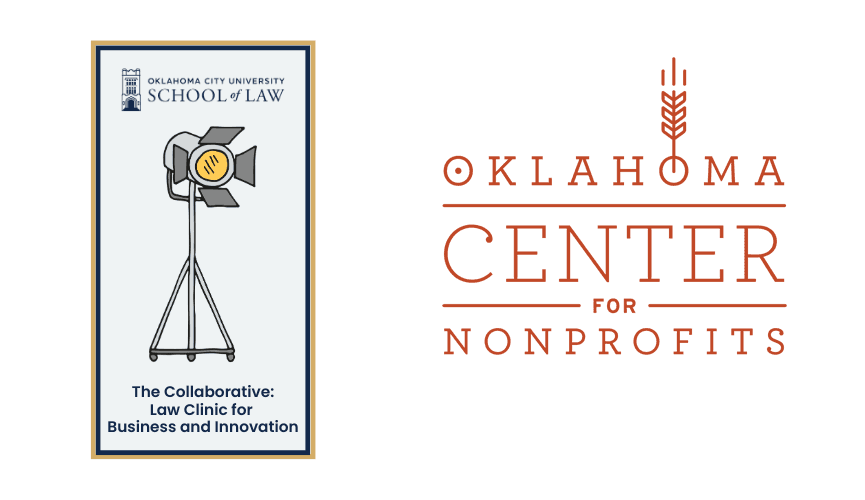 Oklahoma City University currently offers several certificates as alternatives to our full degrees. These programs are designed so that students learn best practices in the selected areas by completing a series of carefully curated classes. Our certificate programs are the perfect complement to an existing degree or for those looking to slowly acclimate into a classroom setting. Busy professionals enjoy this option because classes are scheduled in the evenings so as not to impact the workday. Our graduate-level certificate options are designed so that students may persist to earn a full master's degree after completing the certificate should they so desire. Live streaming is now available for all classes referenced below!
Graduate Certificate in Nonprofit Leadership
Comprised of 15 credit hours, the graduate certificate in nonprofit leadership consists of the following five classes:

Strategic Planning and Program Development for Nonprofits

Resource Mobilization and Development
Grant Writing
Nonprofit Financial Oversight
Marketing for Nonprofits
Certificate in Nonprofit Arts Administration for Undergraduates
Undergraduate students are able to enhance their Oklahoma City University education by completing a 12-credit hour certificate comprised of the following courses:
Arts Entrepreneurship
Resource Mobilization and Development in the Arts
Nonprofit Financial Oversight
Marketing for the Arts
---
Requirements For Admission

Transcripts from all previous institutions
Cumulative GPA of 3.0 or above
One Letter Of Recommendation
A brief essay, one page in length, on rationale for pursuing this certificate
If you would like to review a description for any course listed above, please review the current Graduate Student Catalog by clicking here.

Should you have any questions, please reach out to Dr. Beth Adele. She enjoys visiting with prospective students!
---
Wimberly Nonprofit Leadership for Faith Organizations Certificate Workshop Series
Building the skills and knowledge for current and future leaders of faith organizations.
We are proud to hold the Wimberly Nonprofit Leadership for Faith Organizations lectures. Grow in your knowledge and understanding of effective leadership and expand your professional skills in fundamental areas with OCU! Expand your organization's impact and your professional knowledge with expertise from nonprofit thought leaders providing insights tailored for those working in faith organizations.
These interactive sessions will held 11 a.m. to 2 p.m. April 18, Sept. 26 and Nov. 14, in the Watson Lounge in the Bishop W. Angie Smith Chapel (Lunch/Networking at 11 a.m. and the presentation begins at 11:30 a.m.) and can be attended in person or via Zoom. Continuing Education Unit (CEU) credits are available for those interested, and all attendees will also receive a certificate of completion. Sessions are $25 each or all 4 sessions for just $80.

Click here for more session information and to register.