Alumni reflect on criminal justice major
---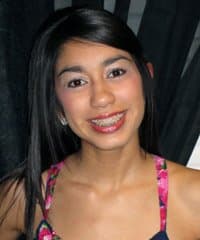 "My time at Oklahoma City University has been more than an education due to the Justice Studies/Sociology department. I was fostered as a true professional throughout my time here at this university. I feel more than confident about continuing on into law school and, ultimately, my career. The professors all pushed me to be the best student I was capable of, all the while developing my character holistically. It has been great to be a student of this department and look forward to utilizing my skills often."
– Karen Aguilar, spring 2012 graduate
"I graduated with my B.S. in OCU Justice Studies, I didn't realize how prepared I was for graduate school until half way through the semester and I realized how much my undergraduate education really prepared me for analysis and evaluation in graduate courses.
– Fall 2011 graduate
"The faculty at OCU in the Justice Studies department does a phenomenal job at caring for students and their needs and working well with them to prepare for furthering education and future job
opportunities."
— Derek Peperas, 2012 graduate who is now an M.A. student in Applied Sociology-Nonprofit Leadership
Current student testimonials
Sociology junior

Criminal justice has been the perfect degree program for me. As the captain of the women's soccer team, my schedule and time is limited but the professors have gone above and beyond to work with me because they truly care and want to see us succeed.
-Allie Glazner
The MVP of our women's basketball championship team
OCU is an awesome school because of the environment and the people . I'm not from here, but the students, the staff and the administration make me feel so welcomed. I love my major and the professors that teach!
Go OCUStars and the Justice Studies Administration.
-Yvonte Neal, senior
Soccer player from Israel
The CJ program is awesome because of the personal treatment from the instructors. Coming from a different country, it was hard to adjust to a different language, but the instructors were very understanding and helpful.
-Keren Sharabi, senior
Where have OCU students interned?
CASA program
Cleveland County juvenile facility
Emerson Alternative School
Ex-offenders re-entry
Federal transfer center
Federal Weed and Seed program
Memorial Institute for the Prevention of Terrorism
Oklahoma City National Memorial
Oklahoma City Police Department (OCPD)- gang unit
OCPD Police Athletic League
OCPD substations: Santa Fe, Will Rogers and Hefner
OCPD training facility
Oklahoma City National Memorial and Museum
Oklahoma County juvenile facility
Oklahoma Department of Health and Human Services
Oklahoma State Bureau of Narcotics
Oklahoma State Bureau of Investigation
Oklahoma State Department of Corrections - Probation and parole
Oklahoma State Highway Patrol
U.S. Post Office - investigative unit
YMCA battered women's shelter
Washington, D.C. Center - The Smithsonian
Warr Acres Police Department
Many local law offices
We would like to thank all these agencies for offering our students these great opportunities!
You Qualify for Financial Aid
If you have a 3.0 GPA or higher, you may qualify for Academic Scholarships from $8,000–$13,000 per year.