School of Visual Arts — High School Film Festival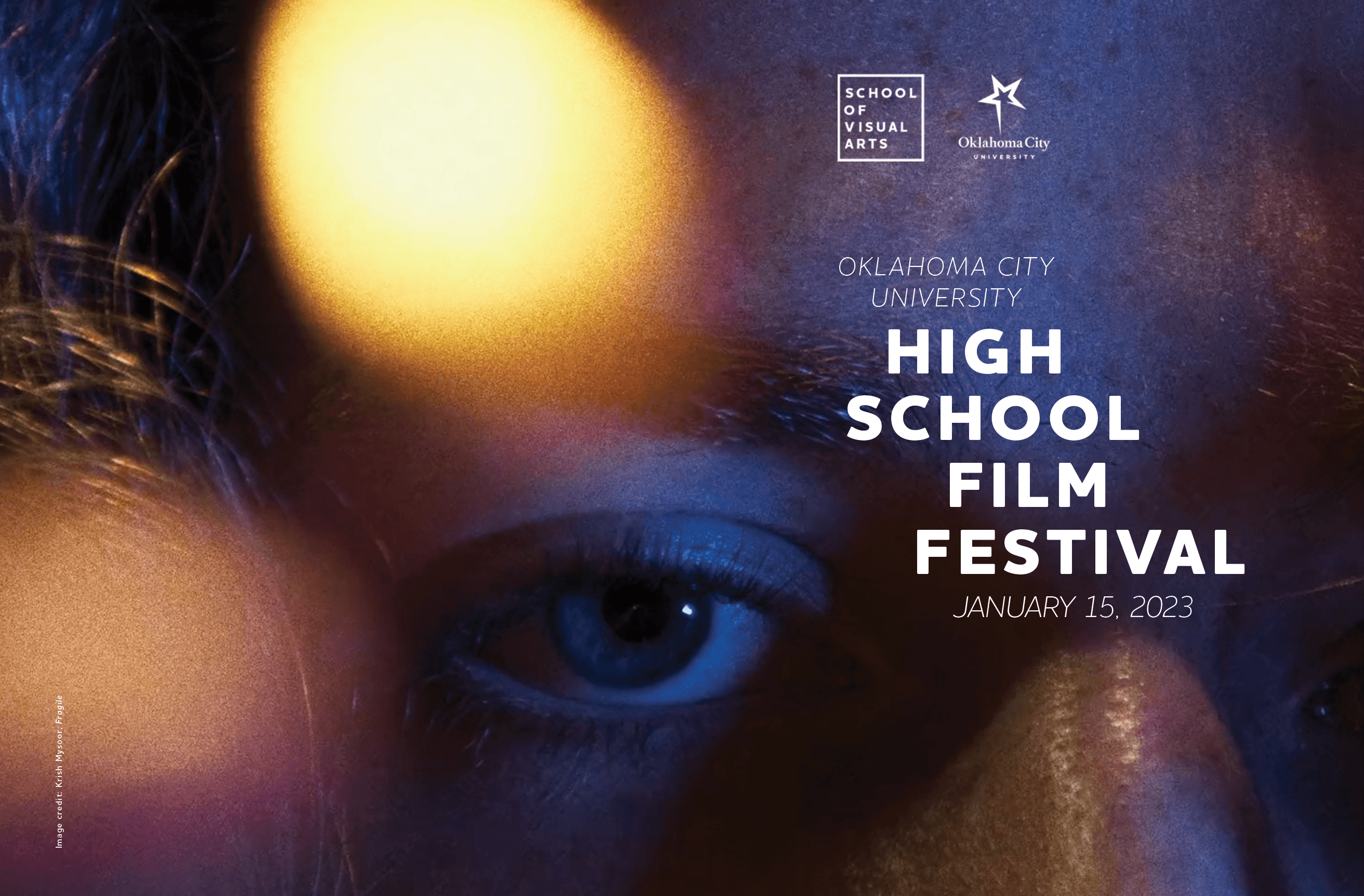 2023 OCU High School Film Festival Selections
Thank you to all the young filmmakers who submitted entries for this year's festival. Your work covered a wide array of topics with energy and sensitivity. We were also impressed at the variety of approaches to filmmaking including documentary, fiction, animation, and experimental film.
The following films were selected out of several hundred entires. Special thanks to our festival jury for reviewing all the entries and to Nathan Gardocki Productions for their continued support of the festival's $500 Jury Prize.
All filmmakers included in the festival are also eligible for $5,000 annual scholarships for study at OCU.
Keep an eye out for details on next year's festival to be posted in the summer.
Festival Selections
Santa's Debt Crisis
Samuel Bennett
Sand Springs, OK
Irreverent
Ella Standley
Houston, TX
To the Bee I Fell in Love With
Kristiana Krasteva
Denver, CO
Photograp(her)
Anita Montiero
Mississauga, Canada
Yesterday, Today, Tomorrow
Stella Wang
McLean, VA
Decomposition
Cam Topping
Denver, CO
Writer's Block
Alex DeArmitt
St. Louis, MO
The Music Man
Julia Emma Smerling
West Palm Beach, FL
A Day in the Life of a Plastic Bottle
King Smith
Monticello, GA
In the Garden
Max Schneiderman
Los Angeles, CA
He Finally Left
Elsis Saravia
Richmond, CA
Lights Out: A Short Film
Morganne Reed-Roth
Potomac, MD
Holding Hands with the Moon
Sarah Blake
Denver, CO
Street Chess Community
Eugene Yoo
New York, NY
Dry Desert Plants Warm My Heart
Wyatt Kane Johnson
Denver, CO
Expiration Date
Izzy Buhler
Denver, CO
Further and Further
Tilley Aga Thom, Elizabeth Wei, and Yuen Albrecht
Toronto, Canada
Esoteric
H Martin-Borja
Turlock, CA

The Coffee Order - Jury Prize Winner
Isabelle Massaro
Houston, TX
inbetween
Eli Press-Reynolds
South Pasadena, CA