School of Visual Arts — Nona Jean Hulsey Art Gallery
The Nona Jean Hulsey Art Gallery, located in the Norick Art Center on the Oklahoma City University Campus, is the focus of the university's participation in the visual arts. The gallery provides a contemporary exhibition space for significant and challenging exhibitions by local and national artists and art organizations. The Hulsey Gallery affords the School of Visual Arts student educational opportunities related to collection management and exhibition of art in a professional gallery.
The mission of the Nona Jean Hulsey Art Gallery is to promote the understanding of and extend the audience for contemporary art, and to present exhibitions that inform, inspire and challenge the public, particularly students of Oklahoma City University. The Hulsey Art Gallery is an integral part of the School of Visual Arts, and it is used daily by visitors, students and faculty.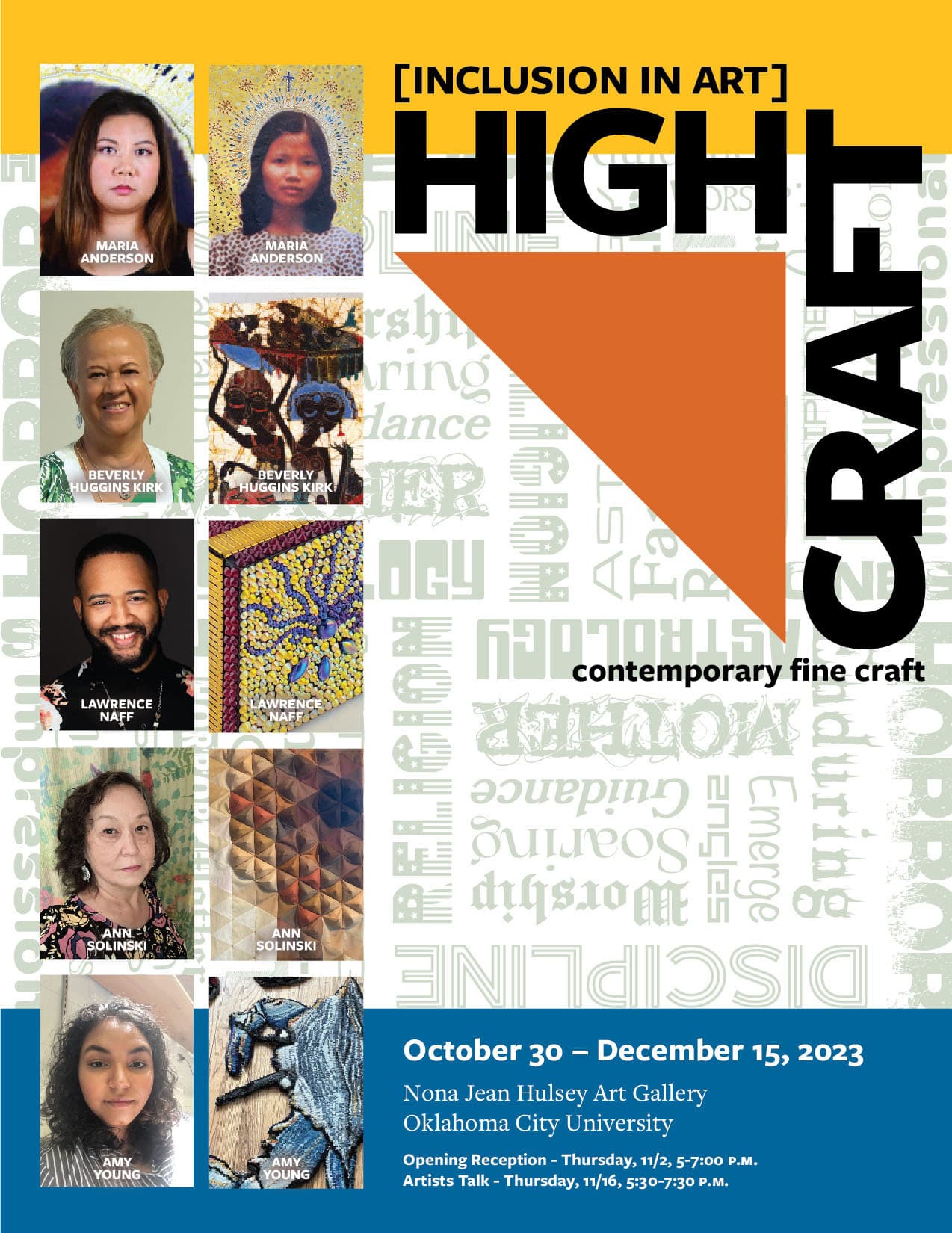 A craft show featuring artists of color curated by Inclusion in Art, an organization dedicated to promoting racial and cultural diversity in Oklahoma's visual arts community through exhibitions, workshops, creative projects and lectures. Inclusion in Art continues to support artists of color by connecting communities through socially conscious presentations that challenge the mind and embrace progressive thought.