Accreditation is your assurance that the University meets quality standards established by the U.S. Department of Education and the Council for Higher Education Accreditation.
AACSB International Accreditation

Meinders School of Business has earned accreditation from the Association to Advance Collegiate Schools of Business (AACSB International) and ranks in the top 4.5% of business schools in the world.
AACSB International accreditation is the hallmark of excellence in management education and represents the highest standard of achievement for business schools, worldwide. Institutions that earn this accreditation meet the 15 AACSB standards requiring a high quality teaching environment, a commitment to continuous improvement, and curricula responsive to the needs of business.
Only 4.5% of business schools in the world have earned AACSB Accreditation.

AACSB International accreditation assures that business schools manage resources to achieve a vibrant and relevant mission.
Advance business and management knowledge through faculty scholarship.
Provide high-caliber teaching of quality and current curricula.
Cultivate meaningful interaction between students and a qualified faculty.
Produce graduates who have achieved specified learning goals.
Founded in 1916, AACSB International is the longest serving global accrediting body for business schools that offer bachelor's, master's and doctorate degrees in business and accounting. View the AACSB microsite to learn what this accreditation means for students, parents, faculty, and corporations that hire our graduates.
Higher Learning Commission

Oklahoma City University is accredited by the Higher Learning Commission (HLC) of the North Central Association. The Higher Learning Commission is an independent corporation and one of two commission members of the North Central Association of Colleges and Schools (NCA), which is one of six regional institutional accreditors in the United States. The Higher Learning Commission accredits degree-granting post-secondary educational institutions in the North Central region.
What criteria does the HLC use in accrediting colleges and universities?
The Higher Learning Commission currently operates under a set of criteria adopted in 2003 and put into effect in January 2005. These criteria address:
Mission and Integrity
Preparing for the Future
Student Learning and Effective Teaching
Acquisition, Discovery, and Application of Knowledge
Engagement and Service
American Association of Petroleum Landmen (AAPL)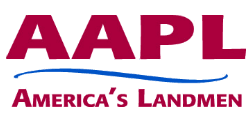 The Master of Science in Energy Management and Energy Legal Studies programs are accredited by the American Association of Petroleum Landmen, AAPL.
The American Association of Professional Landmen (AAPL) is an independent, national association that oversees activity within the energy industry to ensure ethical and professional standards are met. The reason receiving this accreditation is so important is that it indicates both programs have the highest standard of faculty, relevant and challenging curriculum, and strong career opportunities within the industry.