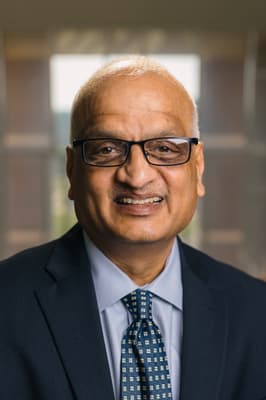 I want to express how excited I am to begin my term as dean of the Meinders School of Business.
First, I would like to extend my appreciation to President Evans for entrusting me with the opportunity to lead our wonderful school, and to the Oklahoma City University business dean search committee for all their work in the process of selecting a new leader for the Meinders school. I'd also like to acknowledge our school's namesake, Mr. Herman Meinders, and recognize the tremendous value of his leadership and continuing support.
There is no doubt that leading the Meinders School of Business is a wonderful opportunity. We have a top-rate building and facilities, talented faculty and a successful alumni base. Our students are engaged and motivated to become the next generation of business leaders in Oklahoma and beyond.
All of this was evident to me during the interview process. During that time, and leading up to my start here at OCU, I've been asked often about my plans as I begin as dean. There is much to build on, and I am ready to get to work here in Oklahoma City. I write today to provide some insights into my goals for the coming months.
One of my key goals will be to seek growth opportunities for business programs at OCU. Working collaboratively with Meinders faculty and staff, we can reimagine our program offerings to accentuate our strengths and also discover new avenues of business education. We must provide programs that will serve our current students well, while also developing offerings that allow us to stand apart from competitors.
I would also like to work to position the Meinders School of Business as a source of knowledge and talent creation. We have an exciting story to tell, and through innovative marketing and promotion, we can get that story in front of even more people in our city, state and beyond.
Finally, I would like to build on the unique culture that makes the Meinders School of Business what it is today. This spirit of family and community is something we will continue to cultivate. I would like to inspire and engage our current alumni – and the next generation of alums – so that they feel a part of this family and are proud to represent the Meinders name.
Certainly, there is much to look forward to, and much to accomplish as we seek to build and strengthen the Meinders School of Business.
I look forward to the task at hand and extend an invitation to friends and supporters of the school: Please don't hesitate to reach out, drop me a line, or spark a connection as I get settled in Oklahoma City.
I believe great things are ahead at Meinders, and I'm excited for us to accomplish these things together.
All the best,
Sri Beldona
Dean & Professor of Management
Meinders School of Business
Oklahoma City University