Online and asynchronous.

Accredited by the American Association of Professional Landmen (AAPL) and AACSB.

Energy professionals know the changing landscape of the industry. Whether evaluating new energy financing models or shifts in fuel sources in transportation and power generation, comprehensive knowledge of the entire energy industry business is required.
The Online M.S. Energy Management degree provides a challenging energy-centered, graduate business curriculum.
Energy professionals seeking to advance their careers in this dynamic environment within a company or those seeking to start their own private venture, often find their previous education did not provide them with the necessary foundation in management, accounting, finance, economics, communications and operations.
The Online M.S. Energy Management degree program educates and develops tomorrow's energy leaders with its concentration on the core business elements of the energy industry.
M.S. Energy Management students have the opportunity to utilize these functional concepts almost immediately in their day-to-day careers and in a development collaboration in the capstone experience. The curriculum is taught in an applied approach by seasoned faculty with years of experience in their field providing a wealth of knowledge and a unique perspective.

30 credit hours | course descriptions
MGMT 5723: Leadership and Management in the Energy Industry
Provides an overview of all sources of energy throughout all generation and delivery cycles. Explores leadership and management in the energy industry with current high-level energy executives. Evaluates the interactions between land, legal, engineering, geology, geophysics and product marketing departments of an energy company. Enhances the ability to manage organizations and members. Organizational structure, design, culture, change and development are studied. Future energy sources, environmental issues, social responsibility, industry ethics and leadership issues are examined.
ELAW 5703: Legal and Ethical Environment of the Energy Industry
Provides an overview of the law, ethics and legal analysis. Examines areas of law and ethics that relate to the contemporary business environment in the energy industry. Areas of study include: contracts, torts, crime, business organizations and the legal and ethical responsibilities of energy industry leaders.
MGMT 6743: Internal and External Communication in the Energy Industry
This class examines the social interactions necessary to conduct successful activities both within the energy firm and its external constituencies. There is a special focus on negotiation methods, marketing issues and communication methods.
ACCT 5593: Accounting for Managers in Energy Business
Provides managers with the accounting skills needed for the acquisition, production/ depletion and retirement of oil and gas properties. Examines the differences between full cost and successful efforts accounting methods. Included is a discussion of accounting for joint ventures, taxation of oil and gas properties and an analysis of financial statements and disclosures issued by oil and natural gas firms.
MGMT 6713: Energy Operations Management
Course focuses on the operational aspects of the energy business. It looks at the management of technological research, development, acquisition and deployment of resources. Finally we look at development and supply of technologies as a sector within the industry. For example, we will examine drilling, services, transportation and distribution chains within the industry. Prerequisite: MGMT 5723
ECON 6213: Energy Economics
Provides a basic overview of overview of energy economics. In addition to a discussion of short and long term resource management by the firm, this class will also look at var­ious alternative energy sources and their economic management including, nuclear, solar, wind and geothermal power. We will also examine the concept of sustainability. This class will focus on the economics of the hydrocarbon industry, including calculation of net present value of futures reserves. Prerequisite: FIN 5303
FIN 5303: Financial Strategy & Decision Making
Fundamental concepts such as time value of money and risk-return relationships in finance are presented in detail. Financial decisions faced by modern business enterprises are analyzed in the framework of financial theories. These decisions include capital budgeting, long-term financing, dividend policy, short-term financial management and performance evaluations.
MGMT 5733: Legal Principles of Oil & Gas
Covers nature of property interests in oil and gas; conveyancing of interests in oil and gas; legal interests created by oil and gas leases; validity of leases; habendum, drilling and rental clauses; assignment of interests of lessor and lessee; rents and royalties: and conservation of oil and gas. Provides managerial issues and applications perspectives in addition to basic legal principles. Prerequisite ELAW 5703
ELAW 5453: Negotiation and Dispute Resolution
Designed to improve students' understanding of the negotiation process and their practical skills as participants in energy deals and negotiations. Integrates intellectual and experiential learning by combining reading and lectures with exercises, role-plays, presentations and in-depth class discussion.
FIN 6373: Energy Management Capstone Experience
Culminating the MS program, students integrate concepts from each of their courses to address emerging issues and challenges facing energy organizations. Based on their research and analysis, students will provide justified recommendations in written reports and professional presentations to stakeholders as they critically examine cutting-edge issues in the energy industry. Students present their work during the required 2-day on-campus residency. Prerequisite: FIN 5303, ACCT 5593.
Cohort Schedule | Part-Time, 2 years
Virtual Residency
As with most leading programs, two virtual residencies are required. One such gathering will be scheduled at the beginning of the program and another towards the end. These short, but critical, residencies allow for students to network with fellow cohort members, alums, faculty and energy industry leaders during both of the two-day sessions.
Application Requirements
Prerequisites are not required.
Applicants must demonstrate a basic understanding of analytical techniques and have strong communication skills.
Applications are evaluated on an individual basis considering the following factors:
1. Academic Background (transcript)
2. Professional Experience (resume or CV)

For questions about the application process:
Cindy Treadway
Meinders Graduate Advisor
[email protected]
405-208-5154
Tuition and Fees
Tuition & Fees
Summer 2022 - Spring 2023
(subject to change)
Per 3-Credit

Course


To Earn 30-Credits

(10 courses)


Tuition $590/credit
$1,770
$17,700
General Fees $155/credit*

$465

$4,650
Online Fee $35/credit

$105

$1,050
One-time Records Fee



$250


$2,340

$23,650
*Students with active memberships with our Partner Associations are eligible for reduced tuition. Ask your graduate advisor for more details.
Online Education Requirements
With the majority of the coursework and instruction conducted asynchronously, where appropriate to the course, students will engage in scheduled live class or group work sessions conducted via webcam occasionally throughout the program.
The personal attention we are able to give our students and alumni is critical to who we are as a University. Whether online or in-person, these connections are a critical part of our programs.
Technical Requirements
Students should have reliable access to a high-speed, broadband Internet connection.
A minimum download speed of 5 mbps and minimum upload speed of 2 mbps is recommended.
Students must have a webcam and microphone.
Students are encouraged to use a laptop or desktop computer rather than a tablet or smartphone.
Energy Program Accreditation
AACSB International
AACSB International accreditation is the hallmark of excellence in management education and represents the highest standard of achievement for business schools worldwide. Institutions that earn this accreditation meet the 15 AACSB standards requiring a high quality teaching environment, a commitment to continuous improvement and curricula responsive to the needs of business.
American Association of Petroleum Landmen (AAPL)
Meinders School of Business was the first graduate school in the nation to receive this accreditation for its graduate programs in Energy Legal Studies and Energy Management.

The American Association of Professional Landmen (AAPL) is an independent, national association that oversees activity within the energy industry to ensure ethical and professional standards are met. The reason receiving this accreditation is so important is that it indicates both programs have the highest standard of faculty, relevant and challenging curriculum, and strong career opportunities within the industry.
Program Contact
For specific program questions, please contact:

Meredith Wegener
Director of Graduate Energy Programs
[email protected]
405-208-5593

Association Partnership | American Association of Professional Landmen

Members of The American Association of Professional Landmen who pursue a M.S. in Energy Management graduate degree at Oklahoma City University will qualify for a reduced tuition rate of $15,000 for the entire degree.

If you would like to speak with an advisor at OCU about the partnership or the programs offered, please contact:

Cindy Treadway
Meinders Graduate Advisor
[email protected]
405-208-5154

Association Partnership | The Petroleum Alliance of Oklahoma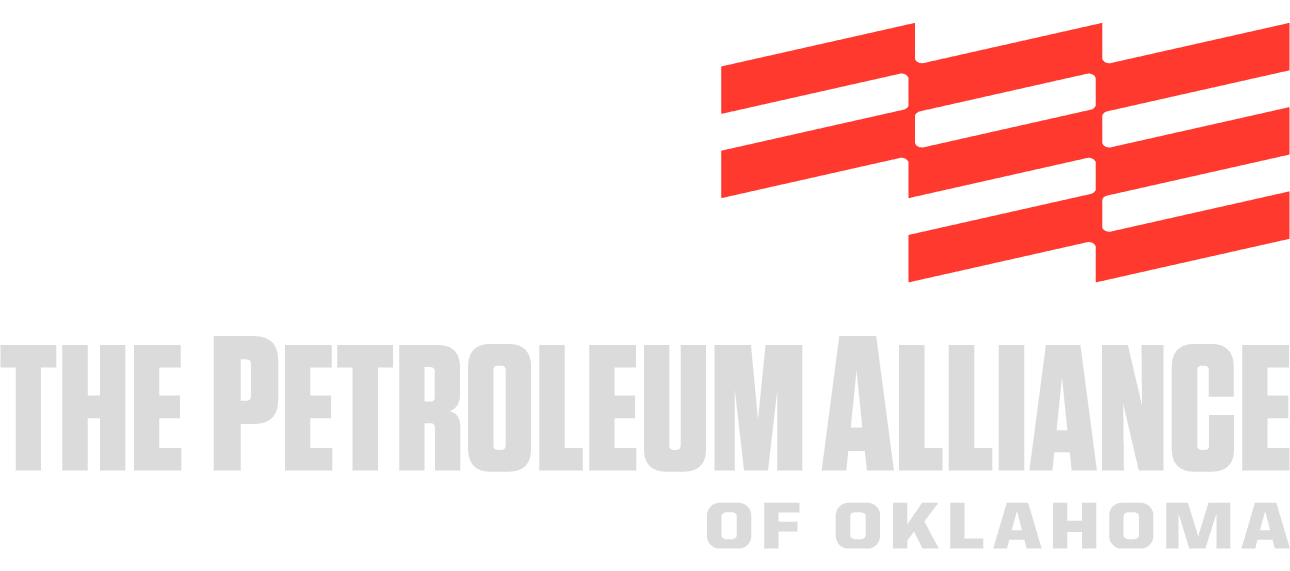 Active members of The Petroleum Alliance of Oklahoma who pursue a M.S. in Energy Management graduate degree program at Oklahoma City University will qualify for a reduced tuition rate of $15,000 for the entire degree.
Other benefits include:
University fees are waived.
Deferred billing, up to the annual reimbursement amount offered by your employer.
If you would like to speak with an advisor at OCU about the partnership or the programs offered, please contact:
Cindy Treadway
Meinders Graduate Advisor
[email protected]
405-208-5154