2023 Hall of Honor Inductees
37th Annual Oklahoma Commerce & Industry Hall of Honor
Lifetime Achievement Award
Clay and Louise Bennett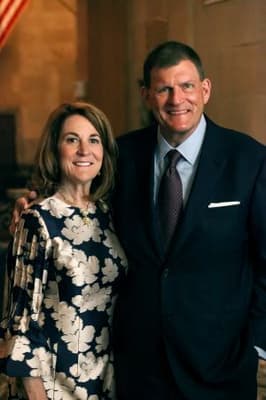 Clayton I. Bennett is chairman of the Professional Basketball Club, L.L.C. (PBC), the owner of the Oklahoma City Thunder of the NBA and the Oklahoma City Blue of the NBA G League. He is chairman of Dorchester Capital, a diversified private investment company, and serves as investor, officer, and director of numerous business entities.
Clay has served as chairman of the Greater Oklahoma City Chamber of Commerce, the Oklahoma State Fair, the Oklahoma Industries Authority, the Oklahoma Heritage Association, and the Oklahoma Health Center Foundation. He served on the University of Oklahoma Board of Regents from 2011-2018, including a term as chairman from 2017-2018.
Clay currently serves as a director of the Oklahoma City Industrial and Cultural Facilities Trust and the National Football Foundation and College Hall of Fame. Clay is the chairman of the Oklahoma County Criminal Justice Advisory Council, which is comprised of representatives of law enforcement, elected officials, legal experts, and business and civic leaders. It focuses on developing a more holistic approach to criminal justice in Oklahoma County. Clay's leadership in this area helped lead to a successful citizen-approved effort to construct a new Oklahoma County jail.
Clay is a member of the Oklahoma Hall of Fame, inducted in 2007, and the Oklahoma Sports Hall of Fame, inducted in 2014. In 2008 he was named "Oklahoman of the Year" by Oklahoma Today.
Clay and Louise have been married over 40 years and have three grown children and four grandchildren.
Louise serves as manager for Bennett Group and on the board of directors for Dorchester Capital. She is currently a trustee for the foundation founded by her parents, E.L. and Thelma Gaylord. She is the former officer and director of OPUBCO. Louise has served on the boards for Free to Live, OKC Zoo Friends, Mental Health Association of Oklahoma County, Oklahoma Medical Research Foundation, Oklahoma Humane, The Care Center, Casady School Board of Trustees, Mercy Health Foundation and others.
Louise enjoys spending time with her growing family above all and her many four-legged friends.
Outstanding Achievement Award
Kristin Chenoweth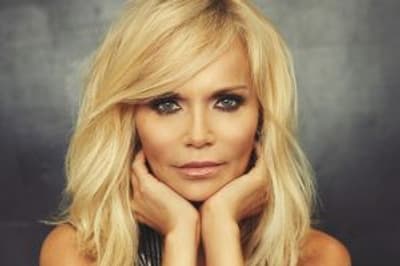 Emmy and Tony Award-winning actress and singer Kristin Chenoweth's career spans film, television, voice-over, and stage.
In 2015, Chenoweth received a coveted star on The Hollywood Walk of Fame. In 2009, she received an Emmy Award for Best Supporting Actress in a Comedy Series for her role in "Pushing Daisies." In 1999, she won a Tony Award for "You're A Good Man, Charlie Brown," and she was nominated for her original role of Glinda the Good Witch in "Wicked" in 2004.
Chenoweth has been nominated for two Emmy Awards and for a People's Choice Award for her role on "Glee." Chenoweth earned a Drama Desk Award, Outer Critics Circle Award, and Broadway.com Audience Choice Award for her lead role in the Roundabout Theatre Company's "On the Twentieth Century." She also earned nominations for a Tony Award and a Drama League Award for the role.
Her next major project is the development of the newly announced musical based on the award-winning 2012 documentary "The Queen of Versailles" and the life of beauty queen, socialite, and TV personality Jacqueline "Jackie" Siegel. Chenoweth is attached to star and produce through her production banner Diva Worldwide Entertainment. The project, described as "a new musical exploring the true cost of fame, fortune, and family," will reteam her with her "Wicked" composer, Stephen Schwartz, who is on board to write the music.

Chenoweth can currently be seen in the second season of Apple TV+'s acclaimed musical-comedy series "Schmigadoon!" which premiered in April. She received a Critics' Choice Award nomination for Best Supporting Actress in a Comedy Series, for her role as Mildred Layton in the first season.

In January 2023, Chenoweth released her hilarious and insightful gift book, "I'm No Philosopher, But I Have Thoughts: For Saints, Sinners, and the Rest of Us"—meaningful and meme-worthy philosophical musings on connection, creativity, loss, love, faith, and closure. She recently released her first picture book "What Will I Do with My Love Today?," a heart-warming and sweet tale about a young girl who shares her love through acts of generosity around New York City. Chenoweth is an editor and participant in an essay book, "My Moment: 106 Women on Fighting for Themselves" which released in May 2022.
In 2009, she wrote an upliftingly candid, comedic chronicle of her life so far, "A Little Bit Wicked," which debuted on the New York Times Hardcover Non-Fiction Best Seller List.
Chenoweth recently teamed up with Kenny Ortega and Monarch Media Team to produce the docuseries, "1300 Miles to Broadway," inspired by her theatre program, Broadway Bootcamp. The "1300 Miles to Broadway" series follows 8th–12th graders as they navigate the world of performing arts through master classes in acting, singing, and dancing as they prepare for a future as performers and artists.
Outstanding Achievement Award
Chuck Hoskin Jr.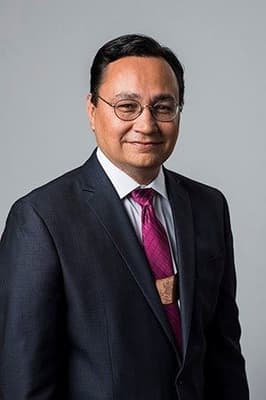 Chuck Hoskin Jr. serves as the principal chief of the Cherokee Nation, the largest tribe in the United States with more than 440,000 citizens.
Prior to being elected in 2019, he was Cherokee Nation's Secretary of State and also served as a member of the Council of the Cherokee Nation.
As Principal Chief, he increased minimum wage at Cherokee Nation and Cherokee Nation businesses and secured the largest language investment in the tribe's history to expand Cherokee cultural preservation. He appointed the tribe's first delegate to the U.S. Congress. He prioritized health and wellness initiatives, including record investments in behavioral health and addiction treatment.
Chief Hoskin has also expanded tribal workforce training programs, sustainable housing, protections for natural resources, and educational opportunities for Cherokees of all ages.
He, along with First Lady January Hoskin, has elevated the voices of women and children, and their safety, within the Cherokee Nation Reservation.