Developing Citizen Data Scientists will allow your organization to harness the skills necessary to use data to gain insights and competitive advantage.

Why Develop Citizen Data Scientists
Developing Citizen Data Scientists is one critical component in unleashing data to provide industry-leading insights within your organization. Without someone playing this role, all the money in the world spent on IT will not improve knowledge and decision-making.
There are four clear reasons why training employees with data science skills is attractive:
Data science competencies are valuable now, and will only become more central to the skills desired in a majority of future employees. A widely available Citizen Data Science program sets the standard now that data science is not something that only a few people do in the organization, but something everyone has some responsibility for doing in their specific area.
Training many existing team members will be less expensive and spread out the knowledge in beneficial ways when compared to adding a few trained data scientists
who will take a long time to learn the business before they are valuable.
Because data scientists are in high demand, they move around a lot; putting your eggs in a few baskets means losing institutional knowledge when they go.
If you already have data scientists on staff, organizations will still benefit by having more people with data scientist skills. When business side staff and leaders possess these skills, it makes the data scientist team more effective and productive.
What is a Citizen Data Scientist, and Why Are They Important?
A Citizen Data Scientist is someone who has developed core competencies in the following:
Understanding the harvesting and storing of potentially valuable data
Using modern tools to analyze data and create new information and knowledge for the organization
Communicating and visualizing the data in clear and powerful ways
Strategizing ways to derive value from data and preparing it for cutting-edge technologies (e.g., AI, Data-Driven Products, etc.)
Building tools for the business side to extract repeated value from streams of data
The ability to help design data extraction and usage models on new products of services
The ability to work with customers to help them get access to data we can generate that they would find valuable

Citizen Data Scientist Development Model
When you hire a traditionally trained data scientist, the expectation is that they learned a majority of what they needed in school and are ready to add value on day one. This isn't possible, because it takes a considerable time for a trained data scientist to learn your organization and industry.
It takes time and effort to develop competencies and skills. This is not the traditional training route a data scientist would have gone through in school. The goal with our approach is to open up areas of competency to the Citizen Data Scientists, gradually, in order for them to learn how to add value to the organization in new areas over time.

Suggest Course Path
Here is a suggested path that we would customize to build a Citizen Data Scientist Program:
LEVEL 101
Foundational Knowledge
This level is an overview of the responsibilities, tools, and capabilities of the organization, as well as the techniques. It covers the basics of the current state of the organization's data, our Data Activation Model, and skills such as data visualization, mashups, rules and triggers, and predictive analytics.
LEVEL 201
Advanced Internal Lab
Citizen Data Scientists get more hands-on in this level. The goal is to understand current reporting and data resources in each department, and to begin building and refreshing departmental reporting with an eye for new analysis and visualization.
LEVEL 301
Advanced External Lab
Sessions in this level will advance the thinking for Citizen Data Scientists on the ways the organization can use data to realize external value to help or sell to customers. This includes areas like Internet of Things devices and machine intelligence as a service that drive revenue.
ONGOING
Rivers of Information®
After the formal program is completed, attendees are encouraged to continue learning on their own through the Data Activation River of Information they build along the way. You can learn more about our Rivers of Information process at fpov.com/rivers-of-information.

FACULTY
Matthew Bertram - Speaker | Automation & Data Expert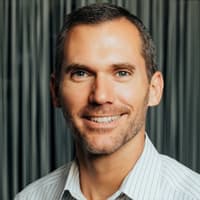 Matthew Bertram is senior consultant in the Elite Performance practice at Future Point of View, specializing in business intelligence, artificial intelligence, strategic planning, and business process automation. He has spent his career on the forefront of data intelligence and automation.
At FPOV, he leads clients in diverse industries such as energy, education, and finance through citizen data science and citizen automation programs. In these programs, Matthew teaches non-technical team members how to amplify their impact through skillful use of data and automation, using leading edge techniques to propel their organizations forward.
Matthew spent over a decade at an international manufacturer in the oil and gas industry as the firm's emerging technology director. In this role, Matthew oversaw proof-of-concept projects for augmented reality, virtual reality, artificial intelligence, and robotic process automation. He supervised and led a team through business intelligence initiatives and data rules engine development.
Matthew graduated from Thomas Edison University in New Jersey with a Bachelor of Science Business Administration, Computer Information Services. He is also a graduate of the Stanford University Design Thinking Bootcamp as well as a Microsoft Certified Solution Developer, Microsoft Certified Application Developer, and Certified Scrum Master.
Scott Klososky - Technology Speaker, Author, Consultant Founder, Future Point of View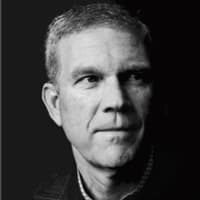 As a founding partner of digital strategy firm, Future Point of View (FPOV), Scott lives on the leading edge of technology and innovative thinking. Scott speaks to large audiences worldwide about the intersection of humanity and the Digital Transformation. Through FPOV, Scott provides advisory work for clients including Fortune100, SMB's and government entities. This work has driven him to develop unique concepts such as the HUMALOGY® Scale for measuring the amount of human or machine involved in a system or process, and the Rivers of Information® process for building learning eco-systems. He also pioneered a framework for looking accurately into the future of an industry sector in order to set organizational strategy: The High Beam process.
Scott co-founded Alkami Technology (ALKT), the developer of a second-generation online banking platform with innovative features non-existent in current systems. The company went public in 2021 at a $3billion valuation and is today headquartered in Dallas with over 350 employees.
Scott is recognized globally for his unique ability to accurately predict future digital trends and explain the logic behind why these will alter the current status quo of the economy and society. While business application of his insights is extremely valuable to leaders and companies, he is also motivated help improve the impact post Covid environments are having on people and their daily lives. Technology has been increasingly driving change and stress and recent events are amplifying this problem. He has a unique perspective on how to manage the personal toll technology is causing people, teams and organizations.
Even as a young child, Scott was destined to see the world through a Humalogy® lens. His father was a programmer for Boeing and his mother was a counselor who mixed many philosophies into her practice of helping people in life. To this day, he is a hybrid of a technologist and humanist who strives to find a hopeful future in blending the two.
Scott has the ability to entertain, inspire, and enlighten audiences, while helping them gain new perspectives about how technology is impacting us. Scott never does a canned presentation with the exact content across events. He sets himself apart from other speakers by architecting his content with the latest examples, current events and trends relevant for the keynote he is delivering.
He is equally adept at giving large stage keynotes, speaking to small boards of directors, facilitating half and full day workshops, and doing break-out sessions. As an added bonus of his presentations, attendees come away learning how to be a better facilitator, speaker or presenter by seeing Scott use different applications and technologies to engage audiences either in a virtual, hybrid or in person setting. The best measure of his ability to inspire and inform audiences is the high percentage of speaking clients who bring him back for follow up work with their audiences.
He produces a podcast titled "The Digital Optimist" in which he delivers ideas about the transformation of humanity through the impact of technology with a positive and hopeful lens. He also writes a blog titled Digital Awakening – both can be found at his website at www.klososky.com.
Dan Shuart - Senior Consultant for FPOV
Dan is a Senior Consultant for FPOV and the Integrated Strategy and Advising practice lead. He has over 35 years of proven success in Information Technology and has held multiple executive leadership positions. Dan has worked for a broad range of companies, from working in Silicon Valley for a start-up during the "Dot Com" era to fortune 100 companies.
Dan's focus has been on Digital Leadership and working with companies on developing digital strategies and capabilities that produce measurable business results. Dan is passionate about the new business and technology dynamics driving an evolution in how IT departments must evolve.
Because of his innovative work, Salesforce invited Dan to speak on his successes at their national convention. He also recently spoke at the Amazon Web Services (AWS) national convention regarding Natural Language Processing and AI to assist people with disabilities. He was a recent guest on Amazon's AWS podcast, Amazon Webcast, and has been a contributor to the AWS technology blog. He was a guest on ABC's Rise & Shine to "discuss day-to-day analytics for sales professionals."
Dan has interesting stories from his professional life – about his work with Amazon and his experiences in Silicon Valley during the 90's. His career has led to some unique engagements such as working with researcher's on the ability to train service dogs to use Alexa, training prison inmates on technology skill development, to working with Air Traffic Controllers while in the control towers.
Dan has a BS degree in Geology with a minor in Mathematics and Computer Science. He holds a Myers-Briggs Type Indicator Masters Certification from Wake Forest and Certified Facilitator from Achieve Global, and Dan's podcast and vlog "Digital Dan" provides insights and trends in the world of Information Technology and digital transformation.
LEARN MORE ABOUT OUR CITIZEN DATA SCIENTIST PROGRAMS