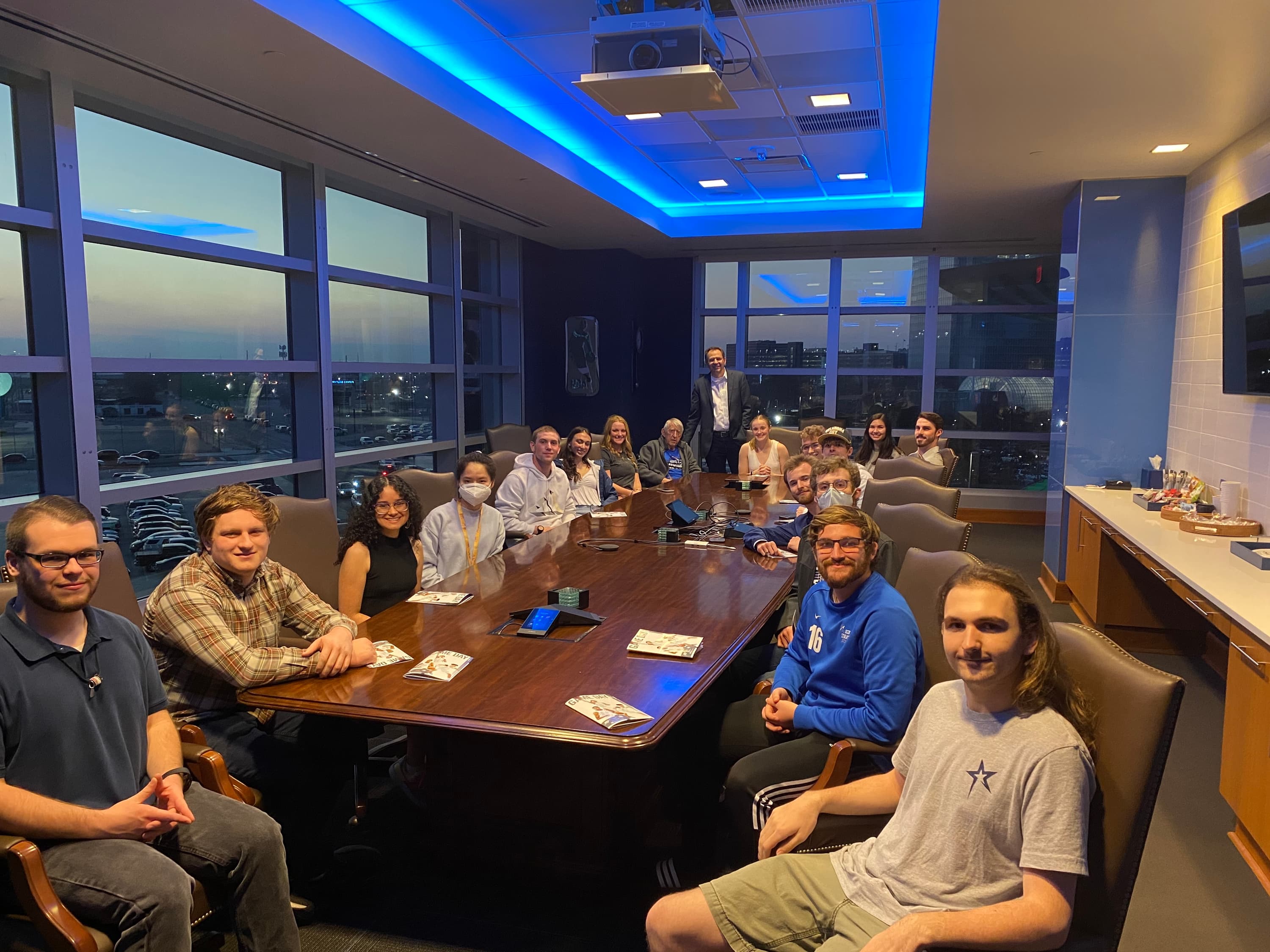 Located in the heart of Oklahoma City and a short 5-minute drive from downtown, the Meinders School of Business is a $20 million state-of-the-art, three-story facility featuring classrooms with leading edge technology including smart-boards, breakout study rooms, student/faculty lounge, and a 230-seat tiered auditorium capable of hosting video-conferences, guest speakers, and seminars.
Students are equipped with a broad-based view of business and management: a view that emphasizes leadership, ethics, entrepreneurship, critical thinking, and creativity in the workplace; a view of management that will enable students to work effectively in the challenging global business environment.

Through a collaboration with the Oklahoma City Thunder, undergraduate business students will engage in high-level experiential touchpoints with Thunder executives. The partnership also includes opportunities for OCU undergraduate business students to leverage the home game experience as a Thunder practicum, enriching their understanding of business operations. Selected students will participate in a variety of exercises such as event planning, curating guest experiences, understanding marketing analytics, content design and multi-channel distribution.
Meinders has a 20:1 ratio in most classrooms.
Meinders business students have enhanced opportunities to comprehend and master a subject. From business plan and ethics competitions to internships and events with local business and non-profit leaders, students have access to some of the best active learning experiences in Oklahoma.
Students have outstanding opportunities to travel and study internationally.
Additional Learning Experiences
Earn a Bloomberg Certification in our Bloomberg Finance Lab. This financial certification is one of the most powerful career-building tools in the world.
Become an Institute Scholar in the Steven C. Agee Economic Research & Policy Institute (ERPI) and be directly involved in applied economic research, contributing intellectual assets to the local community and State of Oklahoma.
Gain valuable investment insight under professor mentorship though the Meinders Graduate Investment Club.
Learn the art of speaking, listening, and thinking by joining the Meinders Toastmasters International, one of the largest public speaking clubs in the state.