A campus at the heart of it all.
Meet Oklahoma City University! We're a small campus with a really big heart, and we just happen to be located in the heart of one of the nation's thriving metro areas, Oklahoma City. If you're looking for a welcoming, intimate and family-focused college experience, OCU is the campus that's perfect for you. If you're looking for an opportunity to explore dynamic arts, culture, food and entertainment -- you guessed it -- OCU is perfectly located for that, too! It's the best of both worlds, and with our strong tradition of academics, athletics and campus life, we're confident you can have it all at Oklahoma City University.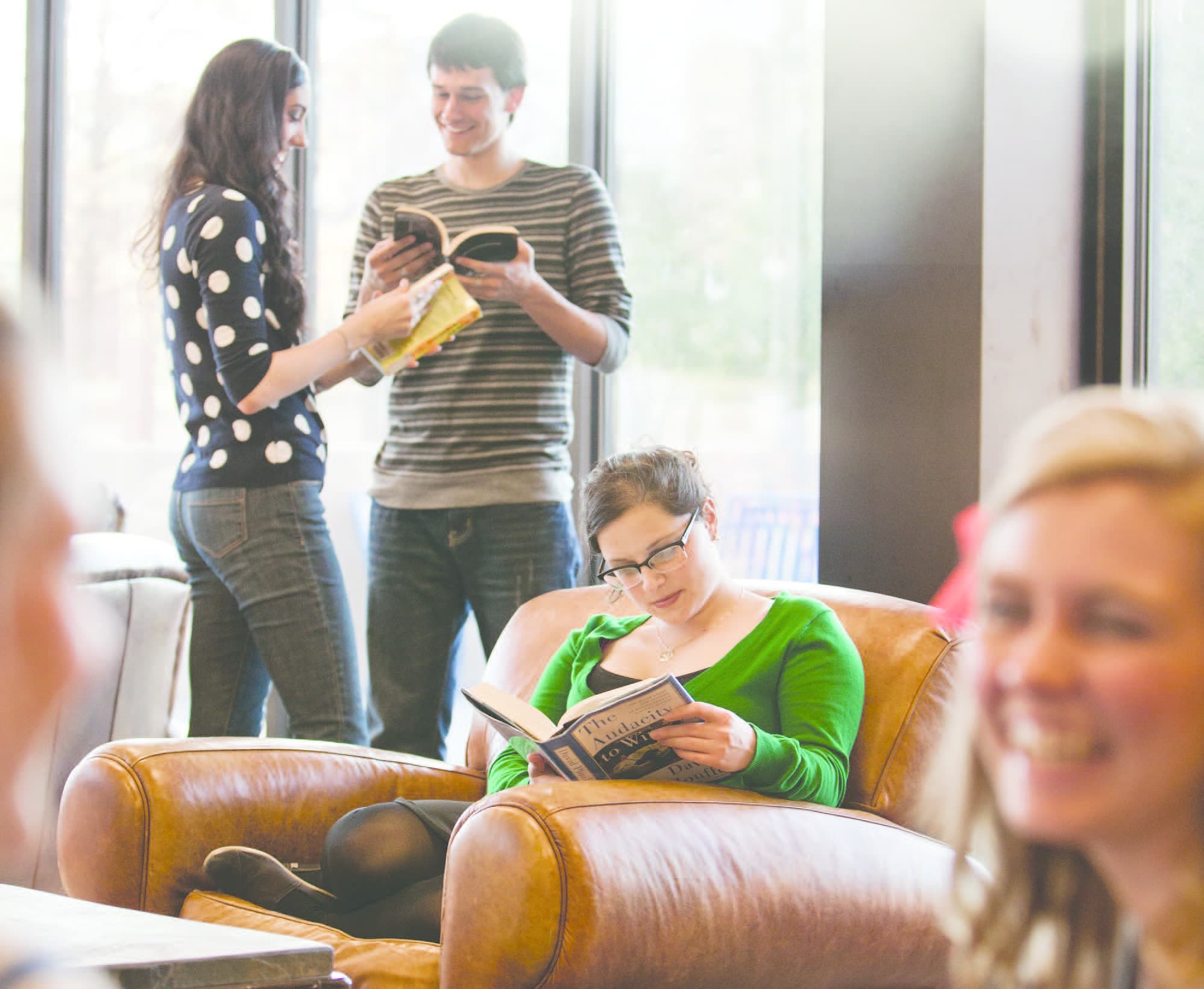 Learn more about Academic Programs
at OCU
A Modern Metropolitan Setting
Young. Inventive. Growing.
Home to more than 1.2 million Oklahomans and an average of 300 days of sunshine per year, Oklahoma City offers an abundance of the arts, quality healthcare, excellence in education, and more. And it does so without high costs, energy shortages, or traffic congestion. It is a distinctly livable city where you can chase your dreams and still enjoy a rich quality of life.

We are Oklahoma City's University
Our campus sits in the heart of OKC in the historic and vibrant Uptown 23rd District.
Just a short drive, walk, or bike ride from campus you can explore more than a dozen diverse neighborhoods and entertainment districts featuring live music venues, local restaurants, coffee shops, food trucks, farmers markets, art events and cultural performances.
On any given night you may find yourself dining at one of the local hotspots in Automobile Alley or Deep Deuce, enjoying a festival in the Plaza District or Midtown, appreciating one of the many art galleries in the Paseo Arts District, attending a professional sporting event, catching a local or nationally touring show at the Civic Center Music Hall or the Lyric Theatre of Oklahoma, playing laser tag in the Bricktown Entertainment District, or taking a stroll by beautiful Lake Hefner.
Welcome Home!
Alumni Success
On Broadway and Wall Street, in boardrooms and hospitals, behind pulpits and cameras, our graduates excel.
They are leaders in their professions and enrich their communities, and they attribute their success to the preparation they received at Oklahoma City University.
Every year employers from all around the nation visit OCU to recruit graduates. However, many students find that Oklahoma City is the ideal place to start a career because it is a hotbed for diverse and innovative employment. Chesapeake Energy and Devon Energy are a few of the Fortune 500 companies who headquarter in our own backyard, in addition to dozens of other major corporations. Our grads find success.