Religious Life for Current Students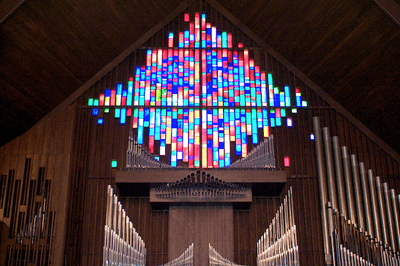 Religious Life at OCU
Oklahoma City University is affiliated with the United Methodist Church, a church of "Open Hearts, Open Minds and Open Doors."
We are committed to an education that honors our United Methodist history and tradition of scholarship and service.
We have a variety of ways and communities for you to engage in your religious and faith practices.
We also welcome you to participate in the Religious Life traditions that OCU offers.
Weekly Chapel Service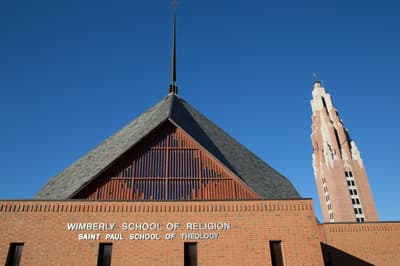 We gather in the Bishop W. Angie Smith Chapel for worship and fellowship at 1 p.m. Thursdays.
At OCU we view this hour as an opportunity to slow down, make space for spiritual reflection, and rest.
Ours is an uplifting gathering, with a variety of preachers meant to deepen your life of faith.
We are grateful to offer music provided by talented members of our campus community, as well as visits from external contemporary worship groups.
The Wesley Center - Campus Ministry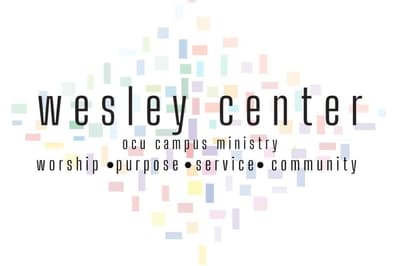 The Wesley Center is OCU's on campus Christian Ministry.
Grounded in United Methodist theology, we are open to students from all backgrounds who choose to gather and enrich their spiritual lives.
We have a place for you to worship, gather in small groups, and for individual reflection or study.
Find us in lower level of the Bishop W. Angie Smith Chapel.
Wesley Center and OCU's Religious Life are overseen by our Director of Religious Life, Rev. Aly Shahan.
Religious Student Organizations
Oklahoma City University has a variety of student run Religious organizations reflecting specific faith backgrounds.
Some of our organizations include the Jewish Stars, Catholic Student Association and Baptist Collegiate Ministry, or ecumenical ministries like Fellowship of Christian Athletes. All groups related to OCU are welcoming of any student.
Our Better Together organization focuses on Interfaith understanding. This group helps build relationship and cooperation across faith differences, including those with no faith backgrounds.
Religious Life or the Office of Student Engagement can help students connect with these groups.
Find out more about our religious student organizations by visiting the OCU's online club and organization hub at Engage (link to external page)
Faith Communities
Oklahoma City is home to a wide variety of faith communities.
The Office of Religious Life can help you find one that fits your faith tradition. Visit us in the lower level of the Bishop W. Angie Smith Chapel
Contact us!
Director of University Church Relations and Religious Life
Assistant Director of Religious Life
Office Location: Lower level of the Bishop W. Angie Smith Chapel
Office Phone: 405-208-5484