Oklahoma City University seeks to be supportive of religious observance among the members of our diverse campus community and to be as accommodating as possible.
Students should discuss with their instructor at the beginning of the semester forms of religious observance (dress, fasting, specific prayer times) that may affect their full participation in the course.
Students should also compare the class schedule to their own religious calendar to determine if there will be any class days in which the student expects to be absent due to the observance of a religious holiday. Students must notify the instructor, in writing, of the expected absence within the first two weeks of the semester.
The instructor will then work with the student to develop a plan to reschedule any exams, assignments, or course activities for that day. The instructor, at his/her own discretion, will make reasonable accommodations wherever possible. Students should recognize, however, that there may be some course aspects that cannot be rescheduled or accommodated, and it will therefore rest upon the student to determine whether they wish to remain enrolled in the course or have their grade potentially affected.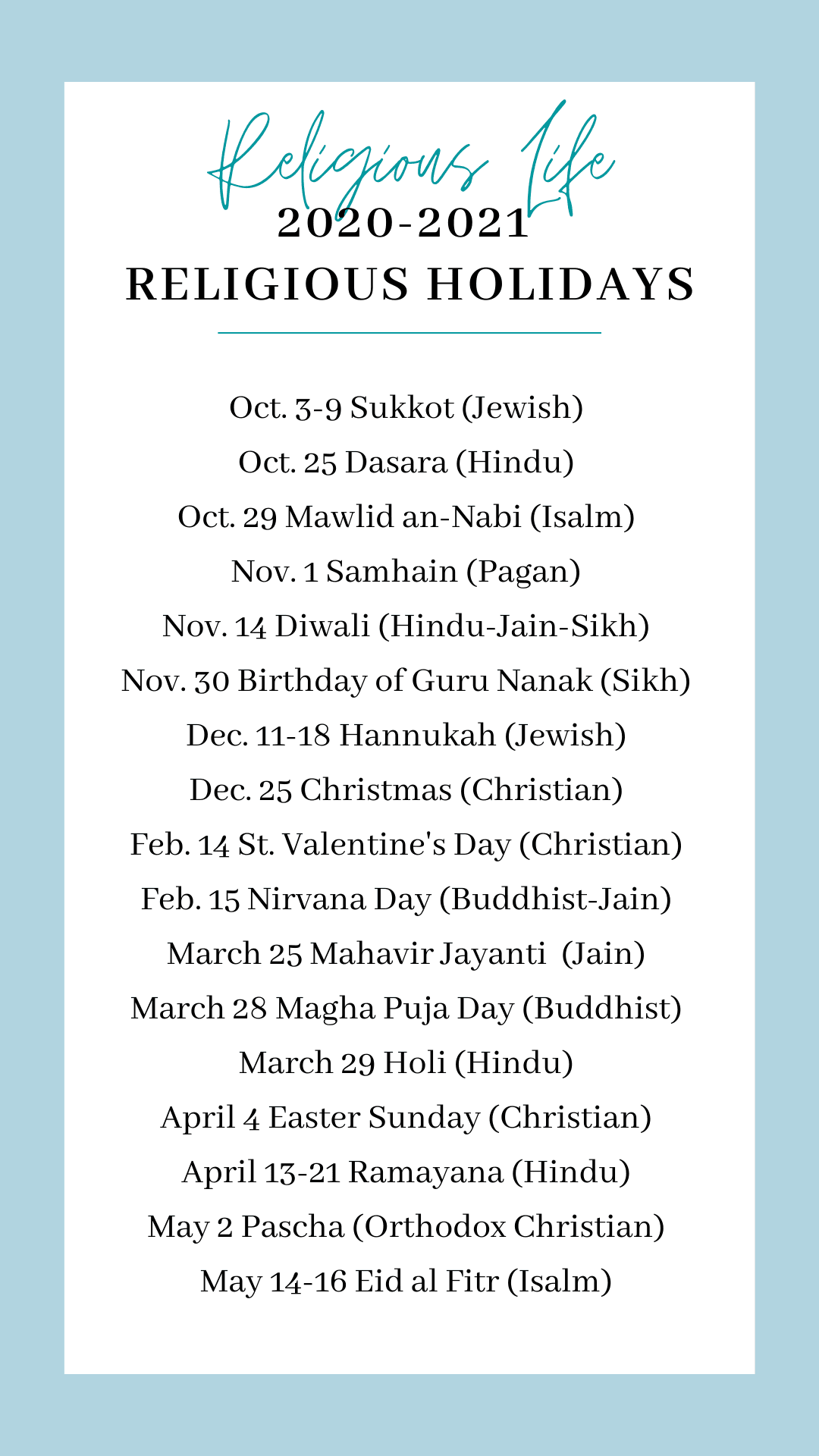 *not an exhaustive list.