Religious Life for Prospective Students
Admissions
The Office of Admissions will help you connect with information about our enrollment process and scholarships.
Religious Life works with Admissions Counselor and Methodist Liaison, Dena Trosky, to help you navigate resources for United Methodist Students.
United Methodist Scholarships
Current list of scholarships for United Methodist Students:
Clergy Dependent Tuition Remission: Oklahoma Conference and Oklahoma Indian Missionary Conferences ONLY. Based on availability and family need. Additional information required.
LEAD CAMP Scholarships: For those who have attended 4 consecutive high school years (allowances will be made for summer 2020). Based on availability and family need.
A United Methodist Education
The Wimberly School of Religion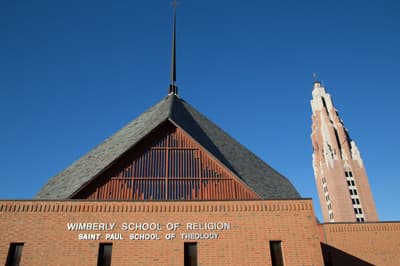 Since its founding, Oklahoma City University has educated students for ministry in the Methodist tradition.
Coursework in Wimberly School of Religion engages Wesleyan theology and prepares you to serve as clergy and lay professionals in the Church.
You can choose to engage with the School of Religion through a variety of majors and minors.
Click here to find out more about the Wimberly School of Religion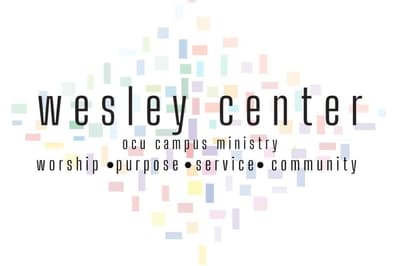 The Wesley Center
The Wesley Center is Oklahoma City University's on-campus ministry. Founded in The United Methodist tradition, the Wesley Center ministers to students from a variety of Christian backgrounds.
The Center is located in the lower level of Bishop W. Angie Smith Chapel and provides a variety of weekly meetings including worship and small groups.
The Wesley Center and OCU's Religious Life are overseen by our Director of Religious Life, Rev. Aly Shahan.
Click here to see the Wesley Center's Instagram account