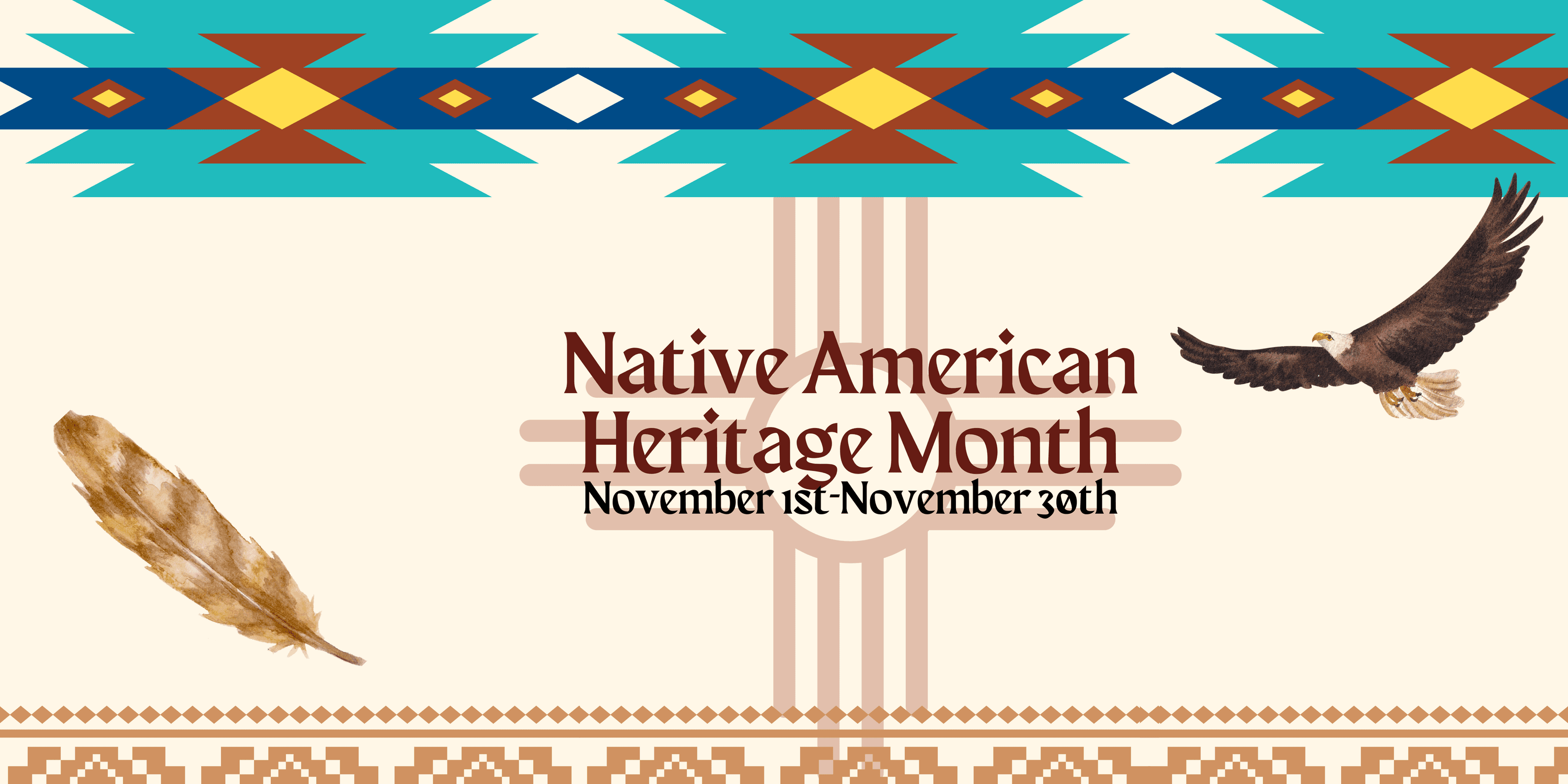 What is Native American Heritage Month?
Native American Heritage Month is a national celebration of Native American culture, traditions, and contributions. Native American Heritage Month is a time to educate and raise awareness of the different Native American tribes, the challenges they have faced in the past and currently, and how they overcame the challenges they faced.
The 2023 Native American Heritage Month National Theme is - Celebrating Tribal Sovereignty and Identity.
Fast facts
● Before colonization, approximately 300-500 tribal languages were spoken in North America.
○ Many of these languages were lost due to assimilation policies in the US, which made it illegal to teach/learn native languages.
○ In 1972, Congress passed the Indian Education Act that allowed Native tribes to teach their languages to others.
○ In 2013, there were only 169 Native languages still spoken in the United States.
○ 99% of native languages currently spoken are at risk of disappearing by the next generation.
● 2.9% of the total US population have Native American heritage.
● 574 tribes are federally recognized, with 229 in Alaska and 109 in California.
○ California has the largest Native American population of any state in the United States, making up 12% of the nation's total.
● The Navajo Nation is the largest tribe by population and has the most significant tribal land, extending into Arizona, New Mexico, and Utah.
● Crops cultivated by Native Americans in North America currently make up 60% of the global food supply.
○ These crops include beans, squash, potatoes, tomatoes, and corn.
History
● In 1914, Red Fox James, a member of the Blackfoot Indian Tribe, went from state to state to get governmental approval to designate a day to honor and commemorate Native Americans. In 1915, he presented 24 state endorsements at the White House, but no action resulted.
● Dr. Arthur C. Parker, the director of the Museum of Arts and Science in New York, persuaded the Boy Scouts of America to designate one day in the year to honor the "First Americans." In 1915, the Congress of the American Indian Association approved a plan to declare the 2nd Saturday of each May as American Indian Day.
● New York was the first state to declare American Indian Day on the 2nd Saturday of May 1916.
● Many states began celebrating American Indian Day on the fourth Friday in September. Several other states celebrate Native American Day on Columbus Day.
● In 1990, President George H. W. Bush approved a resolution designating November as "National American Indian Heritage Month."
How can I celebrate Native American Heritage Month?
Watch Killers of the Flower Moon to learn more about the history of the Osage Murders in Oklahoma.
ADDITIONAL RESOURCES:
https://www.nativeamericanheritagemonth.gov/index.html