OCU Resource Pantry of Hope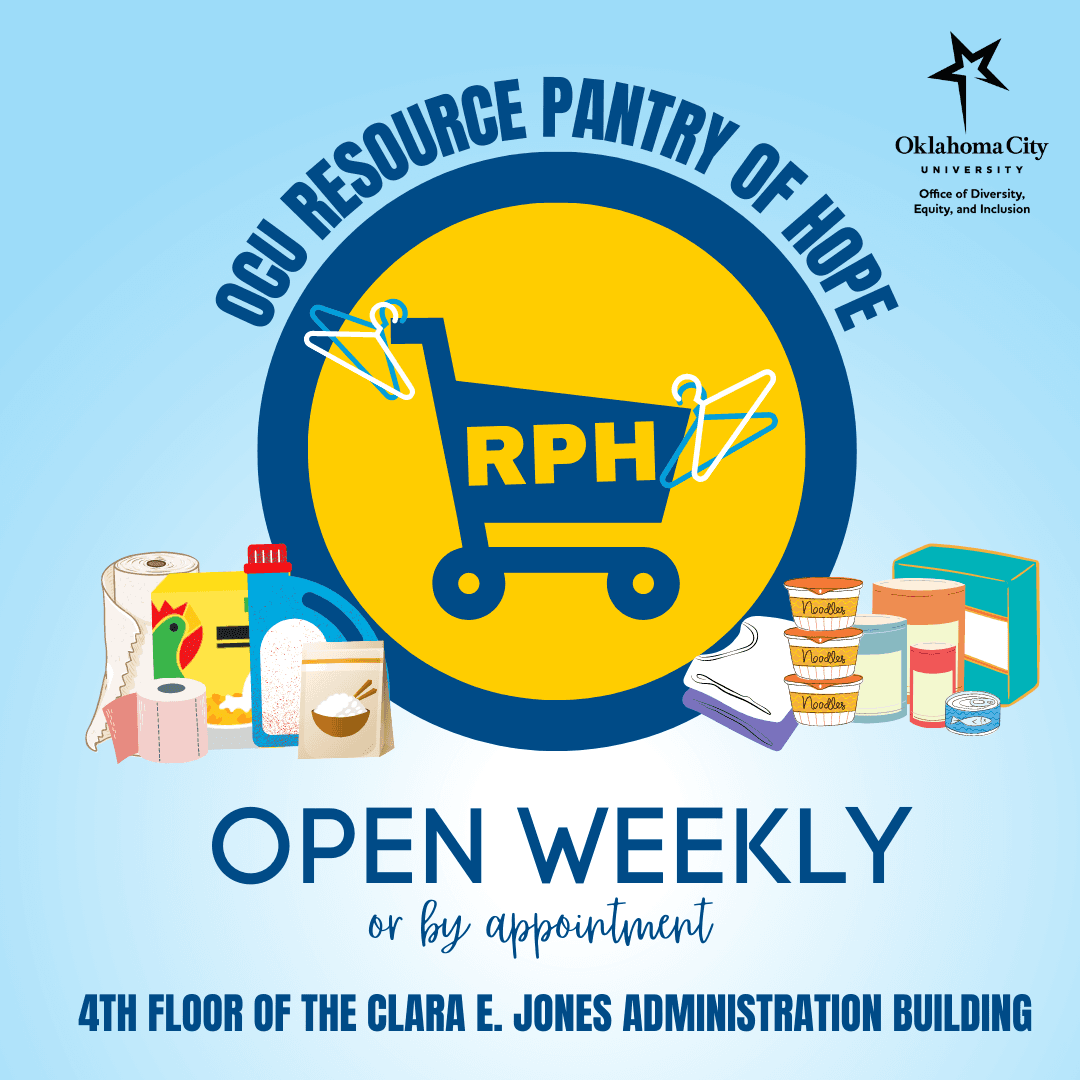 Summer 2023 Hours: 3 to 4 p.m. Thursdays

The OCU Resource Pantry of Hope is open to all students, faculty and staff of OCU.
Located on the 4th floor of the Clara E. Jones Administration Building (the same building as the Registrar and Financial Aid), the OCU Resource Pantry of Hope is open weekly or by appointment. The Pantry routinely contains a selection of non-perishable food items as well as several items of gently used clothing.
Folks are also able to request specific items! Some of our recent requests include oat milk, bread, ground beef, eggs, and fresh fruit. Please email us to make your requests.
Additionally, if you can't make it when the Pantry is open, send an email and we can arrange a time for you to visit when you are able.
Donations are welcome!

Donations of gently used clothes and non-perishable food items can be dropped off at the Mail Center (located in the Tom & Brenda McDaniel University Center).

If you or your organization would like to volunteer time or service, please email us!