Q&A: Jess Palu on her life as a Radio City Rockette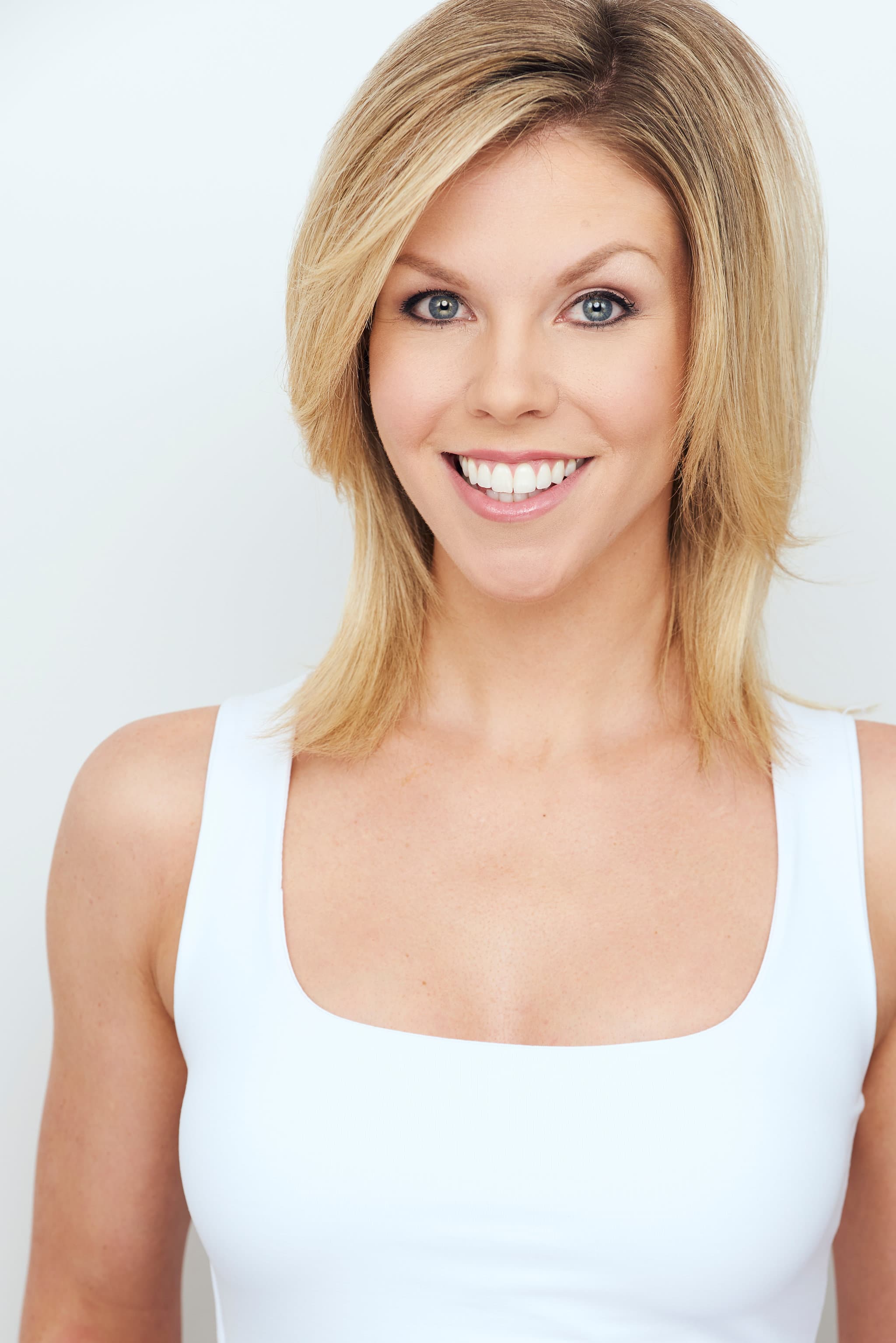 By Ryan Barrett | April 25, 2017
How long have you wanted to be a Rockette?
Being a Rockette has been a dream of mine ever since I was 13. I saw the Rockettes perform on television during the Macy's Thanksgiving Day Parade and immediately knew that's what I wanted to do. One of the reasons I chose OCU was because of how many successful Rockettes the dance program has produced.
After college, I flew to NYC to take part in a two-day, rigorous audition which included tap, jazz, and modern numbers. When they called to offer me the job, it was the best day of my professional career.
What are some of the key steps that you took in your career that helped you become a Rockette?
My training at OCU really helped prepare me for the Rockette audition. To be a Rockette, you have to be proficient in ballet, tap, and jazz, so the breadth of the OCU curriculum was extremely beneficial. Even now as a Rockette, I continue to take dance classes every week to keep my technique sharp.
What advice do you have for aspiring Rockette dancers?
Take as many dance classes as possible, and never give up! It takes a lot of hard work and dedication to become a Rockette, but the payoff is incredibly rewarding. Each Rockette has achieved her lifelong dream of becoming part of this iconic dance company through hard work, determination, dedication, and dreaming big!
You are coming up on 1,800 followers on Instagram, how important would you say a strong social media presence is to your career in the entertainment industry? Or is social media completely separate from your career?
How I use social media has definitely evolved as my career has evolved. When I was teaching at Flywheel, social media was an indispensable tool for filling my classes with riders. Every week, I would post my class schedule as well as photos of me wearing Flywheel apparel. I would also follow people on social media who took my class and make sure to engage with them when they commented on my photos.
Now that I have stopped teaching Flywheel and I have signed with an agent, my social media has transitioned to focusing more on photos and videos of me dancing. It's become a part of my online resume, supplementing the materials on my website. I want casting directors and choreographers to be able to come to my social media and immediately understand what I might look like in their commercial, performance, or photo shoot.
Regardless of how you use social media, I think the most important thing is that it is professional and authentic. I like to post personal photos on my social media, but I always make sure to only post things I'd be proud to have on the front page of my hometown newspaper.
In what ways did OCU prepare you for life in New York City?
OCU did a great job preparing me for life in NYC. In the classroom, the biggest thing OCU taught me was how to be a professional: how to prepare for auditions, show up on time, and be respectful of choreographers and directors. You'd be surprised how many aspiring dancers and performers don't take these things seriously or have a bad attitude.
OCU also taught me time management skills. New York City moves a mile a minute and unless you manage your time appropriately, it's really easy to get overwhelmed, especially as someone coming from a small town where life moves slower.
Outside of the classroom, the OCUNYC Spring Break Workshop was a great opportunity to live with a former student for a week and experience what living in the city was like. It gave me an appreciation for the massive size of the city and the tiny size of the apartments. I learned how to navigate the subway and how to be safe while doing so. By the time I actually moved to NYC, I felt like a seasoned pro at surviving in the Big Apple!
What all were you involved in while at OCU that has helped you in your career?
Outside of the classroom at OCU, I participated in the American Spirit Dance Company, Pep Dancers, Alpha Phi, and the OCUNYC Spring Break Workshop. The American Spirit Dance Company functions just like a professional dance company which really prepares you for putting up a show in the real world. You learn everything from auditioning to rehearsing to costume fittings to stage blocking to stage hair and makeup to the backstage lingo and calls. The best way to learn anything is to experience it first hand and the American Spirit Dance Company allows you to do that in the safety and comfort of a school environment.
Outside of dance, being a member of Alpha Phi allowed me to build close friendships with a variety of girls in the OCU community, not just dancers. Those connections have continued to help me throughout my career and have further extended the OCU support network. Lastly, participating in OCUNYC really helped me understand how to build a successful career in NYC. The classes we took, the lectures we heard, and the experiences we had showed me what being a performer in NYC is all about, so there were no surprises when I made the move there.

I have read fantastic reviews of your teaching skills at Flywheel Indoor Cycling. When did teaching become a passion of yours? Was pedagogy an interest of yours while at OCU?
I've always had a love of fitness and living an active life. It kind of goes hand-in-hand with being a dancer. I think my dance training and particularly my pedagogy courses at OCU helped me a lot at Flywheel. Building a playlist for a 45-minutes class isn't as simple as just picking your eleven favorite songs. It requires a real understanding of music. And then, once you're in front of the class trying to teach that playlist, you have to be able to count the music and clearly call out cues all while doing the workout yourself. Teaching at Flywheel was a great creative outlet for me and it allowed me to stay in shape while having fun motivating others to do the same.
How would you describe OCU's Dance Chair, Jo Rowan, and the impact she has had on your career?
It's hard to put into words the impact Jo Rowan has had on my career. Her teachings are forever ingrained in all of us. I think the most important thing Jo taught us, though, was to treat each other like family. She insisted that we help each other get to the top together rather than stepping on each other just to get yourself there. You can see her impact in the strong OCU alumni network in NYC. So many of my classmates now live in NYC and have helped me along the way in my career. I wouldn't be where I am today without Jo and the countless students she's inspired to help each other.
Was it a tough decision to move to Oklahoma City from Grand Island, NE to attend OCU?
It was definitely a tough choice. Attending an out-of-state university to pursue a career in the performing arts, especially dance, was almost unheard of in Grand Island. Most of the girls I went to highschool with attended in-state college, got married young, and started families of their own. It was scary to move so far away from my family to a city where I didn't know anyone. But, when I got to OCU, I quickly realized that all the other incoming freshmen were in the exact same boat. We had all left our families to embark on this crazy career in the dance world. Knowing that I wasn't alone really made things easier. OCU immediately became my home away from home and my classmates became my adopted family.
What would you say to someone who is on the fence about attending OCU?
A lot of schools can teach you how to dance, and OCU obviously has one of the best dance programs in the country, but OCU also taught me how to create a successful and lasting career in the performing arts. I learned how to construct a performing arts resume; how to decipher an employment contract; how to join a union; how to create a dance reel and website; how to find out about auditions; how to properly prepare for auditions, and how to sign with an agent, amongst many other things.
Once I had the tools I needed, OCU walked me through all the different career paths for a dancer (New York, Los Angeles, Las Vegas, cruise ships, concert dance, company work, theme parks, music videos, industrials, etc.) and helped me decide what direction I wanted to go in before I ever stepped foot off campus. And just in case injury sidelined my performing career, OCU made sure I had enough knowledge to pursue other career options after dance by having me take classes on dance history, anatomy, health and nutrition, acting, voice, stage lighting, stagecraft, musicals, and pedagogy.
Having already fulfilled your dream of being a Rockette, what are some dreams that you are still chasing?
I'm still very much living my dream of being a Rockette.
I love coming together with my fellow Rockettes every winter to perform in the Christmas Spectacular, and I plan to continue doing so for the foreseeable future. That having been said, I'm always looking for new challenges and I've recently signed with an agent who I'm hoping will help me pursue opportunities on Broadway and in commercials, scripted and live television, film, and print modeling.