Q&A: Danielle DuFóre Garcia
A conversation with our most recent Distinguished Alumni Award recipient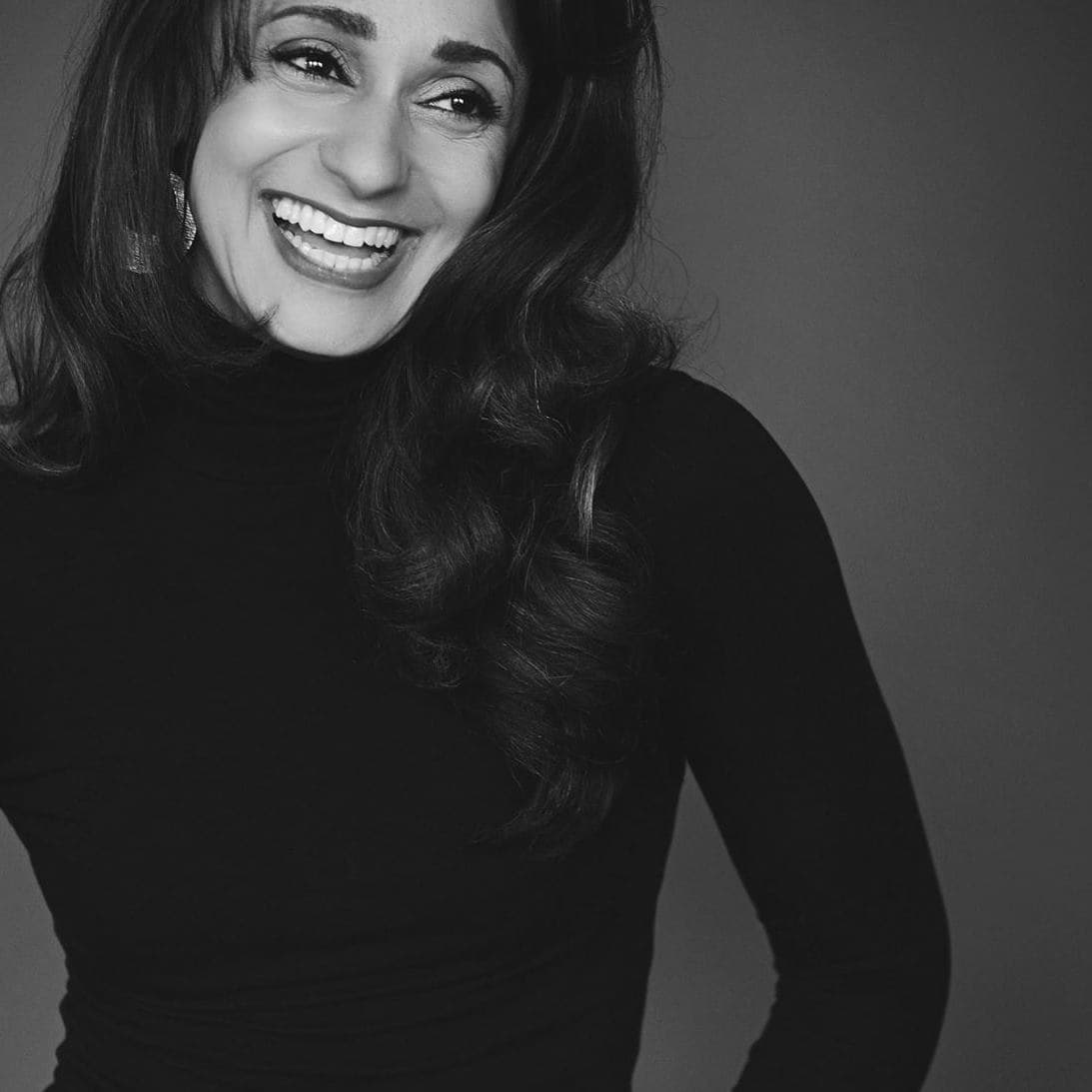 Danielle DuFóre Garcia's Background
Danielle DuFóre-Garcia earned her Bachelor of Performing Arts degree in dance performance from Oklahoma City University, where she studied dance (ballet, tap, jazz), voice and acting. She performed in numerous musicals and operas such as "Faust," "Carmen," "Hansel and Gretel," "The Most Happy Fella," "Kiss Me Kate" and "Guys and Dolls" with the Oklahoma Opera and Music Theater.
She continued her post-graduate studies at the Alvin Ailey Dance Center in New York City (1993 and 1995), where she expanded her knowledge base learning flamenco, Horton, and Dunham technique. DuFóre-GarcÍa has performed professionally in numerous musicals at Lyric Theater, Music Theater of Wichita, and Theater-by-the-Sea in such classics as "Annie," "West Side Story" and "Damn Yankees." She performed in the national tour of the musical "Chicago," and danced in the Papermill Playhouse production of "Dreamgirls." She has traveled the world choreographing and performing in such places as Taiwan, Beijing and Germany. She served as the assistant choreographer for Hair, at the University of New Mexico, as well as guest tap choreographer for the Performers Ballet and Jazz Company.
She received her master's degree in special education from George Mason University. She is currently a special education teacher of students with specific learning and emotional disabilities in Prince William County Public Schools, where she infuses her background for the performing arts to enhance and address the learning needs of her students. She is a three-time recipient of the Virginia Governor's School Award for Outstanding Educator of the Year, and was nominated for the Agnes Meyer Outstanding Educator Award and the Dale City Civic Association Teacher Award.
She has helped students attain professional aspirations in dance companies like Capitol Movement Dance Company, Chicago Tap Theater and the Washington Wizards. She participates in opportunities for community outreach and performance collaboration with such non- profits as the Pointillism Jazz Consort in Ohio, and choreographs for New Dominion Choraliers, the Cherry Blossom Festival, the Prince William Youth Symphony and at high schools. DuFóre-Garcia has taught dance over the last 20 years. She currently teaches ballet, tap and jazz at Dance Etc. School of the Arts, a private school in Woodbridge, Virginia.
In Spring of 2017, Dance Performance alumna Danielle DuFóre Garcia returned to Oklahoma City University to receive that Distinguished Alumni Award from the Ann Lacy School of American Dance and Entertainment for her achievements in dance and education. She reflected on her time spent at OKCU and how it has shaped her throughout her distinguished career.

What were some of the challenges of teaching oversees especially in the Oinotyta Refugee Camp in Greece?
It was tricky to navigate in a way – you had a few kids that acted out because of the things that they had been through, but that was something easy and very natural for me to deal with. I already work with kids who have emotional disabilities and learning disabilities, so it wasn't that big of a jump. Using strategies to teach them and speak with them while being culturally sensitive and not knowing whether or not they spoke English. It was a variety of strategies and interventions that I had to use like showing pictures as I would do something or speaking Farsi with the kids which they adored because it made them feel special. They really took to that, which was a beautiful experience.
In what ways can dance improve a person's quality of life?
Dance helps you find joy; I think that's the biggest thing. I've seen kids that might not feel so positive about themselves, and it helps them feel joy. The second stage of joy is the empowerment, the self-confidence, the self-esteem, the, "Wow, look what I can do, look who I am, I did not realize I could do this."
I was a very quiet, introverted kid and my dad actually put me in dance. He was an artist and he didn't want me to feel scared to talk to people. Once I got to OKCU and went through the process of finding out who I was, it was just like anything, when you find something that you can do well and that feeds your soul, there is joy and there is empowerment. If it is feeding your soul and what makes you come alive, that's what you should do.
When did you first discover your passion for teaching?
That's a hard one -- I have always been the type of person that would take the time and have patience with someone. Even when I was growing up in dance class, demonstrating, or volunteering in high school I have always rooted for the underdog. That was just my personality, and being able to see somebody light up was, to me, the most valuable thing.
When I was performing in New York, there were certain outreaches that I went to and it just made me feel like I had a purpose. Teaching became another way for me to connect to others. With me, teaching dance was not just about the stage, the makeup, or wearing nice costumes, it was, "I can actually touch a life, I can actually influence somebody in a positive way." That to me was really powerful.
So when I really started teaching dance an also teaching within a High School, seeing the power that you have to impact another... That was it.
What is one thing you strive to teach every student?
To know that they can do anything, that is the most important thing. they can do absolutely anything, but they have to believe in themselves. With that being said - there are steps. What are the steps to get to where and what you want to do?
Another thing I strive to teach my students is acceptance. All kids, no matter if it's in the dance environment or not want to be accepted and loved. I think a lot of the time in dance classes students don't accept the fact that they are not as good as Suzy or Brad, but it's no big deal, they just have to work. I think that needs to be instilled in every kid, as well as instilling the lack of judgement.
I am very straightforward and honest, but never mean. That is the most important thing, that you are fair and that you are honest. That as a teacher you are not judging them but trying to help them. Empowering them with the belief that they can do it, but that they have to believe they can do it as well. That is the most important thing it, believing in yourself and self-acceptance.
What were your aspiration going into college? And what were they when you left college?
I would say, coming into OKCU, I wanted to dance and have a venue to do that in. I wanted someone to hone that skills that I knew I had and to make them better. I wanted to go to a place where I could do whatever I wanted with my dance career.
Once I left, I was absolutely equipped with the confidence I needed. The fact that we had multiple opportunities for performance and take various courses – not just dancing, but stagecraft, costume lab, history, and philosophy.
By the time I graduated, I felt as if I was given everything that I came for and more. I kind of stepped up on what I was giving and said, "Here I am, I am ready to go!" I came to OKCU with a, "be the best you can be" kind of attitude and left feeling absolutely empowered and ready to take on the world and show the world what I could do.
What were the most beneficial aspects of your time at OKCU?
I would say the most beneficial aspect, besides the regular college experience, was the show opportunities. Having that confidence when I came out of school, that was one of the biggest aspects, because I think it's all psychological. When you get out, no matter what you're doing in life, it's all psychological. It's all a mind game. If you feel confident, you're going to go out and do what you need to do.
When I left OKCU, I was ready I felt the confidence of, "I know what I'm doing here."
The most beneficial thing for me was all the opportunities I had. I took every opportunity, probably more than most, I was just always busy – but I like being busy. Every opportunity: the pep dancers, the liturgical dancer, the operas, every musical, I did that. Anything and everything, if there was a performance – I was there.
What are some things you learned at OKCU that you still carry with you?
Everything… How to go about life…Don't give up… Don't tell yourself, no…
The expression, "Don't tell someone you can't do something, have them tell you." That gives you a little bit of freedom in life because instead of judging yourself and predetermining, you try it, and see what happens.

You have traveled the world performing and choreographing, in what ways do culturally different impact the art of dance?
First of all, dance brings people together! When I was in China, we were preforming at the tourism festival and we had people from everywhere. But the joy of life is exhibited in dance, so no matter where we were or who we were talking to or performing for, everybody was like a family. It was amazing.
We had people from Brazil, we had people from China, we have people from all of these countries, and we were doing our own thing. I think culture impacts dance because it bridges the gap. It brings the communities together because there are no words necessary. Everybody has natural movement; everybody feels joy and pain – dance is just a natural extension of that.
Looking back at your career so far, what stands out the most?
I feel I have been very blessed to be happy doing what I do. Yes, I performed, because I love to perform, but I love to connect with people as well. I love to empower people, and the fact that I have had the chance to do that. That is one of the major things that stands out in my mind. Performing is wonderful, and I still do it and will continue until I no longer can, but to connect people and to make a student feel good about themselves.
What does the Distinguished Alumni Award mean to you?
Initially I would say something like recognition, however, after thinking about it the word I would use is appreciation. I feel appreciated for being me. I feel humbled, as we are all individuals in the things that we can offer, and I am being awarded for being myself. This is me and I still have more things I want to accomplish, but yet someone is appreciating for who I am and what I love to do.
How would you describe Jo Rowan and the impact she has had on your career?
First, let me tell you some background before I answer this question --
It was my senior year of high school and I had already been accepted to another program in Virginia – a regular old modern/ballet school. They didn't have what we have here at OKCU. It was probably January or February because that's when the convention circuits come through. To make it even more serendipitous, my studio at the time did not do conventions and competitions often, so looking back it was the perfect one for me to go to – Jo came through DC and my studio attended the convention. Jo was just a kindred soul; I can't explain it. Right away I knew, "that is what I needed." By this time, any senior should have their ducks in a row, and I did – I had my acceptance letter and everything, but I went home and told my mom, "I want to audition for this school in Oklahoma, I need to go there."
Then I met Jo and saw her teach and I was like, "Alright let's do this." And that was that. The spring of my senior year, I came down to OKCU, auditioned, got in, and it totally shifted my whole life. I would not have been doing musicals or felt half as prepared as I did when I graduated had I had gone to that other University.

Jo and John cultivated this program and it was great back then but it's even bigger now and I feel blessed. Honestly, if I had gone the other way, I really don't know where I be now and where I would have gone.
In your life, things just line up and they happen – My dance teacher never did competitions or conventions. But sure enough, we just happened to go that convention and there was Jo Rowan teaching. I am one of those very 'synchronicities don't just happen' type of person. They happen for a reason. I am very spiritual; I grew up in the church. I am on the belief that there are things at work that you can't explain, and you just have to go with it and keep your fingers crossed.