OCU DANCE ADVANTAGE
SUMMER INTENSIVE
Join us for a variety of dance classes and rehearsals focusing on multiple dance techniques used in the entertainment industry from Broadway to Commercial Dance. Experience firsthand what it is like to be a Dance and Entertainment Major at the world-renowned Ann Lacy School of American Dance and Entertainment at Oklahoma City University.
This summer, the Ann Lacy School of American Dance and Entertainment will be offering one dance intensive on Oklahoma City University's beautiful campus! OCU Dance and Entertainment will be holding an Early Admission and Scholarship Audition following the conclusion of the Summer Dance Intensive.

Stay Tuned for 2024 Summer Intensive dates!
Tuition rates and early bird discounts are located under the Tuition tab.
About the Intensive
For the performer who dreams of dance for the world of entertainment.
Enhance your technique and personal style in a variety of areas:

Jazz dance ranging from Broadway to commercial, hip hop, contemporary, and precision line.
Tap ranging from Broadway to rhythm tap.
Ballet ranging from classical to lyrical and contemporary.
Theatrical dance combining Broadway movement, acting, and singing.

Enjoy a safe and brave space to explore new dance styles.
Discover the importance of versatility in show business.
Maintain your greatest asset through injury prevention and dance health.
Professional preparation for long and successful careers in dance and entertainment management.
Dance out. Tell your story. Shine like an OCU star in a final showcase performance for faculty, family, and friends.
Classes are taught by OCU's nationally recognized faculty. Each class has been created to encourage technical growth and personal development.
Tuition
Please use your preferred contact email when registering to allow us to send updates on the registration process.
On-campus July camp registration deadline: June 22, 2023
Early Bird Registration (Nov. 14 - Dec. 31): $1,300 (plus processing fee) includes room and board
One-time payment of $1,300
Registration (Jan. 1 - May 31): $1,550 (plus processing fee) includes room and board
One-time payment of $1,550
Last Chance registration (June 1 – 22): $1,800 (plus processing fee) includes room and board
One-time payment of $1,800
Refund Policy: Refunds are not permitted unless injury or emergency prevents participation in workshop activities. Thank you for your understanding.

Do a health check and do not attend an event if you are experiencing any of the following as described on cdc.gov.
(In the event of illness, you may contact us for a refund.)
People with COVID-19 have had a wide range of symptoms reported — ranging from mild symptoms to severe illness. Symptoms may appear 2 to 14 days after exposure to the virus. Anyone can have mild to severe symptoms. People with these symptoms may have COVID-19:
Fever or chills
Cough
Shortness of breath or difficulty breathing
Fatigue
Muscle or body aches
Headache
New loss of taste or smell
Sore throat
Congestion or runny nose
Nausea or vomiting
Diarrhea
Location
July:

Oklahoma City University Campus Edith Kinney Gaylord Center
2501 N. Blackwelder
Oklahoma City, OK 73106
The Gaylord Center designed specifically for dance and entertainment instruction was declared in the dance press as the finest facility for dance in higher education in the western hemisphere. The Gaylord Center houses 8 dance studios, locker rooms with private showers and dressing areas, student lounge and relaxation areas, and academic classrooms used explicitly for dance and arts management academic classes.
Room and board accommodations
All on-campus participants will be housed in the Oklahoma United Methodist Hall. Meals will be served in the Caf Dining Hall in the newly remodeled Tom and Brenda McDaniel University Center.

Oklahoma United Methodist Hall amenities:
Movie theater (20 seats)
Laundry facility
Interior courtyard
Patio/balcony in every apartment
Student lounge areas
Terrace
Ceiling fans (living rooms and bedrooms)
Room amenities:
Bedrooms

Full-size bed
Nightstand
Chest of drawers
Desk with chair
Living rooms

Sofa and love seat
Coffee and end tables
TV stand
Kitchenette (equipped with microwave, refrigerator, sink)
Testimonials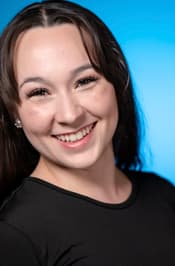 "Broadway Bound opened my eyes to the world of collegiate dance, and it helped solidify my choice of college programs immediately. The faculty were welcoming and created a fun environment while also giving all students a wealth of knowledge and skills to use in the future. The camp overall created an environment very similar to what I experience now that I go to school at OCU. As campers, we took all the dance courses that I now take daily at school, and I met many of my current peers and even my roommate! Broadway Bound is a must for any dancer considering dance after high school, as it pushes dancers to the next level and opens the door to connecting with other dancers from around the nation!"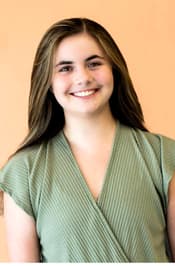 "My Broadway Bound experience was unforgettable. I attended Broadway Bound the summer before my senior year of high school and the summer before my first year at OCU. This intensive made my whole college decision so much easier. I knew the minute it ended that I wanted to attend OCU as a dance major. The teachers were so welcoming and encouraging, while also pushing us to our fullest potential. I grew not only as a dancer but as a person and artist. I made so many connections and friendships through Broadway Bound. The intensive also prepared me for what it would be like attending OCU because I took the exact same classes that I take now as a freshman Dance Universal major. I 100% recommend attending Broadway Bound because not only will you have the best summer dancing at the best school, but you also make lifelong friendships and connections. I am forever grateful for Broadway Bound and how it has shaped me as a person and dancer!"