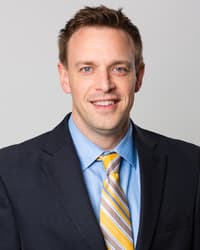 Aaron Wheelbarger,
Director of International Admissions
Enrollment Management
Admissions
International Admissions
Biography
I have been working in higher education for over 15 years within international relations, with much of that time spent as an international admission advisor. I have had the chance to travel all around the world, learning about diverse education systems and fascinating cultures. This learning process has given me the opportunity to speak on international credential evaluation at state and national level. I hold a Bachelor of Arts in Public Relations and a Master of Education in Bilingual Education/TESL. I have traveled to more than 30 countries.
I enjoy spending time with my family, traveling (minus the jet lag), sports, and learn about a student's culture.
I am pleased that you have considered Oklahoma City University to further your education and truly believe that this university will help you succeed!

Contact Information
Ann Lacy Admissions & Visitor Center

Oklahoma City, OK 73106