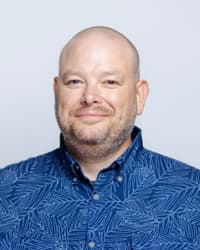 Adam Ryburn, Ph.D.,
Assistant Provost, Professor
Biology
Academic Affairs
Biography
Dr. Ryburn joined Academic Affairs as Assistant Provost in July 2022. He joined the Biology Department of OCU in August 2009. He earned his B.S. from Southwestern Oklahoma State University in 1998, and his Ph.D. in Plant Science from Oklahoma State University in 2003 under the direction of Ronald J. Tyrl. Prior to this Dr. Ryburn taught at the State University of New York, College at Oneonta.
As a plant taxonomist, the focus of his research is the classification and identification of plants. He has started working with other state botanists to construct a Flora of Oklahoma; of which he is the Coordinating Editor.
In addition to his teaching duties, Dr. Ryburn serves the University on a number of capacities on and off campus. He is a member of Omicron Delta Kappa National Leadership Honor Society, Beta Beta Beta National Biological Honor Society (serving as co-advisor of Alpha Chapter) and Regional Vice President, Oklahoma Academy of Science (serving as past President and current Executive Director), and the Oklahoma Native Plant Society (serving as past state president).
Click on the following link to schedule an appointment with Dr. Ryburn (https://aryburn.youcanbook.me)
To learn more, please visit Dr. Ryburn's website.

Contact Information
202B
Sarkeys Science & Math Center

Oklahoma City, OK 73106