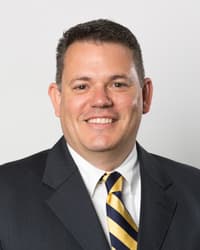 Alan Herndon,
Director of Gift Planning
University Advancement
Biography
Through a partnership with the Oklahoma United Methodist Foundation, and Oklahoma City University, Alan will focus his efforts as the Director of Gift Planning for the university. He will assist alumni and donors with understanding the various legacy gift options such as: charitable gift annuities, trusts, charitable life insurance, estate planning, and other instruments to support Oklahoma City University.
Prior to returning to Oklahoma, Alan served the Kansas Area United Methodist Foundation, Inc. as the President and CEO. He worked on staff with the Missouri United Methodist Foundation, Inc. as the Director of Development. For many years, he served in various leadership roles for Saint Paul School of Theology as Director of Admissions, Dean of Students Services, and Director of Development and Alumni Relations. He has also worked for Oklahoma City University as an Admissions Counselor.
Alan has a long history with the Oklahoma United Methodist Conference. He and his wife have two children. They love the outdoors, church activities, and exploring unique historical Oklahoma locations.
Education
Bachelors of Science, Oklahoma City University, '91
Masters in Education/Professional Counseling, Oklahoma City University, '93
Contact Information
3rd Floor
Ann Lacy Admissions & Visitor Center

Oklahoma City, OK 73106