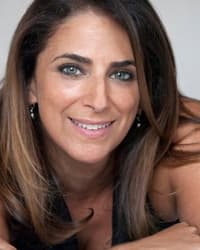 Allison Amend,
Red Earth MFA Faculty Mentor
Red Earth MFA
Biography
I expect that each student will gain from working with me the ability to critically examine texts in ways that help writers find solutions to their own writing struggles. Emphasis is
placed on encouraging students to find their voices, serve as their own editors, and consider the ways each work contributes to their oeuvre as a whole.

Allison Amend is a graduate of Stanford University and the Iowa Writer's Workshop. She is the author of the novels A Nearly Perfect Copy and Stations West, which was a finalist for the 2011 Sami Rohr Prize for Jewish Literature and the Oklahoma Book Award. She is also the author of the Independent Publisher's Award-winning short story collection Things That Pass for Love. Her new book, Enchanted Islands, about spies in the pre-World War Two Galapagos Islands, was published in May 2016. She lives in New York City where she teaches creative writing at Lehman College and for The Red Earth MFA.
Contact Information
Walker Center

Oklahoma City, OK 73106