Anna Jones Marquardt, M.Ed.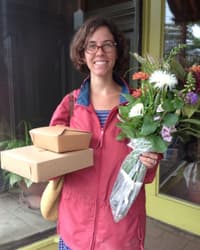 Anna Jones Marquardt, M.Ed.,
Montessori Instructor
Montessori Adjunct
Biography
Anna Jones Marquardt earned her M.Ed., EC from OCU. She also holds a B.A. in Environmental Studies and Botany from the University of Oklahoma. She has been a lead teacher in Montessori schools for the past five years, currently teaching at Casady School. Prior to becoming a Montessorian, she worked on organic farms in the state of Oklahoma and in various childcare settings. She believes in Montessori as a vehicle for world peace. Anna currently teachers the Perceptual Development course in the Montessori program. She holds an AMS EC credential.
Contact Information
Walker Center

Oklahoma City, OK 73106