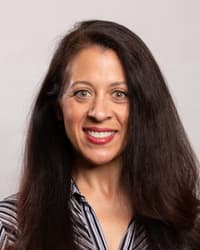 Beth Adele, Ph.D.,
Mass Communications & Nonprofit Leadership
Mass Comm
Nonprofit Leadership
Biography
Beth Adele, Ph.D., joined Oklahoma City University (OCU) as its Director of the Mass Communications Department in the fall of 2019. Since then, she has added to her title Director of the Nonprofit Leadership graduate program. Prior to serving OCU, she was the Director of Marketing at Lyric Theatre of Oklahoma where she managed paid, unpaid, digital, and sales communications. Preceding to her roles at OCU and Lyric Theatre, Adele was the Acting Chairperson and Assistant to the Dean at Cameron University's School of Business in Lawton, OK. Before her positions in Lawton, she served as the Director of Career Services and Instructor of Marketing at the University of Central Oklahoma (UCO) in Edmond, OK. She was also instrumental in the creation of the Veteran Higher Education Resources Office (VetHERO) at UCO.
Adele earned her Ph.D. in Human Resource Development at The University of Texas at Tyler and is an alumna of UCO with her Bachelor of Music and Master of Business Administration degrees. She completed the Nonprofit Management Certification from the Oklahoma Center for Nonprofits as well as the Instructional Design Certification from the Association for Talent Development (ATD). Adele is a member of the American Marketing Association and ATD.

Adele has taught a myriad of collegiate marketing and communications courses including advertising, consumer behavior, social media, media relations, event management, strategic communications planning, retail management, intro to mass communications, marketing for nonprofits/the arts, and marketing research. Within her research courses, she takes pride in her students successfully completing projects on behalf of local organizations allowing her to bring the current regional practices to the classroom.

Contact Information
171
Walker Center
Oklahoma City, OK 73106
Email: [email protected]
Phone: 405-208-5326