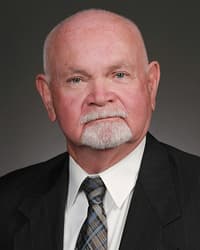 Bob Horn,
Adjunct Professor, Criminal Justice and Criminology
Master's in Criminology
Biography
AS, Police Science, Oklahoma State University

BS, Organizational Leadership, Southern Nazarene University
MA, Leadership and Administration, Mid-America Christian University
Graduate of the Southern Police Institute, Public & Police Executive Leadership Graduate Program University of Louisville
Professor Horn has over 40 years of law enforcement experience. He started his law enforcement career by becoming a military police officer in the US Army. He later joined the Oklahoma City Police Department, where he spent 27 years. After seven years in the patrol unit, he was promoted to detective and served 10 years in the homicide unit.
He was later promoted to sergeant and then to lieutenant and supervised various units during his last 10 years with the department. Horn has worked as a hostage negotiator, FTO and ITO supervisor, and tactical unit supervisor where he coordinated all dignitary protection. Professor Horn also worked as a firearms instructor, and he developed and instructed several tactical schools. He retired from the police Department in 1999.
The Oklahoma State Bureau of Investigation hired Horn in 2000 where he worked major investigations such as homicides, public corruption, and officer-involved shootings. Horn was later assigned to the criminal intelligence unit, and was promoted to agent in charge in command of the South Central Unit in 2007. In 2014, Professor Horn was promoted again to special agent in charge over the South and North Central regions, special investigative unit and the crime information unit.