Cheryl Frutchey, PhD, MSN, RN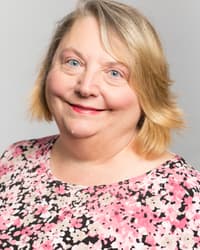 Cheryl Frutchey, PhD, MSN, RN,
Clinical Associate Professor
School of Nursing
Biography
Cheryl Frutchey received her Doctor of Philosophy degree and her Masters in Science from Oklahoma City University, Kramer's School of Nursing. She has 16 years of experience as a nursing educator and has been a faculty member at Kramer for the last 12 years and is chair of the Testing Committee. As a clinical associate professor, she teaches graduate students about research, statistics, instructional design, technology use, testing, and exam items development and analysis. She is passionate about faculty development and provides faculty development programs on test and exam items development and exam analysis. 
Education and national certifications
2013: Ph.D. in Nursing - Oklahoma City University
2009: MSN Education Track - Oklahoma City University
2003: BSN - Clarkson College - Omaha, Neb.
Teaching interest
Research
Maternal-child health
Technology and online education
Assessment and evaluation of nursing education
Current research/scholarly interest
Evaluating effectiveness of exam questions
Pet therapy
Critical thinking and the NCLEX
Maternal-child health
Awards, recognition and service
Client Ambassador for ExamSoft
Textbook reviewer for F.A. Davis
Recipient of the 2017 "Distinguished Achievement in the Innovation of Teaching and Learning Award" by OCU's CETL
Contact Information
Room 109
School of Nursing East

Oklahoma City, OK 73106