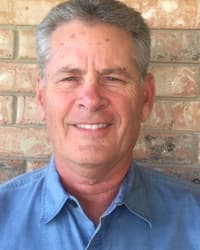 Danny Cochran,
Adjunct Professor, Criminal Justice and Criminology
Master's in Criminology
Biography
AS, Police Science, Oklahoma State University
BS, Criminal Justice, Oklahoma City University
MLS, Administrative Leadership, University of Oklahoma
After four years in the Air Force and two years in the Army National Guard, Professor Cochran began his career in law enforcement in 1968 as a patrolman for the Oklahoma City Police Department. In 1972 he was promoted to detective and worked in the narcotics and vice units for three years and then in the robbery and homicide unit for eight years. He was promoted to patrol supervisor in 1984 and became a member of the police tactical unit.
After being promoted to the rank of captain in 1989, Cochran served as the executive officer of the uniform bureau, as well as commander of all special operations units, including the tactical unit, hostage negotiations unit, bomb squad, air support, canine and horse patrol unit, bike patrol, and beat officers. In 1995 he was assigned as commander of the robbery and homicide unit and served there until his retirement in 1999.
After retirement Cochran worked the next twelve years as the security manager of a large Oklahoma-based bank. His duties included physical security of 34 bank branches, training, and investigation of bank fraud.