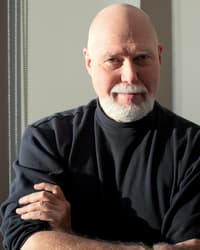 Dr. David Herendeen,
Professor of Music; Director of Opera and Music Theater
Opera & Music Theater
School of Music
Biography
Dr. David Herendeen is the Director of Opera and Musical Theater at Oklahoma City University. He is also the Artistic Director of OCU's Performing Arts Academy's Summer Musical Theatre. Originally from upstate NY, he received his Bachelor's in Vocal Performance and his Master's in Music Theater (Direction) from the Oberlin College Conservatory of Music. His Doctorate is from the University of Arizona, majoring in Vocal Performance, with specialties in Drama and Vocal Pedagogy.

Dr. Herendeen has performed and directed throughout the United States in such places as Michigan Opera and Brevard Music Center. He created the role of Roderick Usher in the world premiere of the reconstruction ofThe Fall of the House of Usher by Debussy, which was televised through CPTV. He performed in the Guggenheim Foundation's original production of Kandinsky's The Yellow Sound and after winning the Deutsche Oper Berlin's German/American Award, he soon joined the company as one of its resident baritones.
Since his hire in 1997 he has directed and produced hundreds of musicals, operas, and plays. His productions of Gianni Schicchi/Pagliacci and Il Barbiere di Siviglia won first place in the National Opera Associations Opera Performance Competition. Most importantly his teaching and guidance has launched the careers of hundreds of young artists and his leadership and devotion to the OCU legacy has solidly established Oklahoma City University as one of the nation's premiere training programs in Opera, Musical Theater, and Theatre.
Contact Information
A327
Bass Center

Oklahoma City, OK 73106