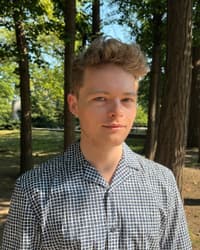 Dr. Campbell Shiflett,
Assistant Professor of Musicology
Music
Musicology
School of Music
Biography
I am a musicologist specializing in 20th century European and American repertoires. Much of my research concerns music written in and around France during and after the First World War. In particular, it asks how composers of this period used and adapted aspects of the pastoral tradition in their works, and how current-day listeners might understand their elaboration of this tradition as a commentary on the means and ends of music. My current book project, tentatively titled The Arcadian Ego: Pastoral and Musical Modernism, takes up this line of inquiry primarily with reference to works by Ravel, Satie, Stravinsky, and Auric.
I have also published and presented research on a variety of other topics. Recent articles in The Journal of Musicology and Current Musicology have considered, respectively, the queer aesthetics of allusion in a piano piece by Francis Poulenc and the curious history of feminist musicologists' citations of a poem about Beethoven's Ninth Symphony by Adrienne Rich. I returned to Poulenc's music in a recent paper, presented at a conference on Sergei Prokofiev, on the two composers' complicated friendship. At other conferences in the United States and Europe I have also presented research on film music, queer musicology, and musical minimalism.
Before coming to OCU I taught music history, theory, and piano at Mannes School of Music, New York University, and Princeton University, where I completed my graduate studies in 2022. Prior to that I received a bachelor's degree in music and linguistics from the University of Virginia. An avid but undutiful pianist, you can find me sight-reading at the keyboard when I'm not teaching or writing.
Photo credits to Hank Ehrenfried.
Contact Information
FA 316
Fine Arts Building

Oklahoma City, OK 73106