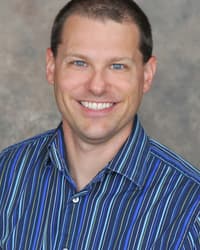 Dr. Erik Heine,
Professor of Music
Music Theory
School of Music
Biography
Erik Heine is a Professor of Music Theory at the Wanda L. Bass School of Music, where he has taught since 2005. He is also the Assistant Director of the university's Honors Program. He currently teaches sophomore theory and aural skills, Film and Television Music Analysis, Form & Analysis, and a graduate-level course on music since 1900. His research focuses primarily on film music, both original and pre-existing. He currently serves as an AP Music Theory leader, having been involved with grading the exam since 2012.
Heine is the author of the book James Newton Howard's Signs: A Film Score Guide, published by Scarecrow Press in 2016. In the book, he provides the first close reading of any of Howard's film scores and demonstrates how Howard's MIDI sketches developed into fully orchestrated cues for the film. The book was researched and largely written while Heine was on sabbatical during the Fall 2014 semester. His second book, concerning John Powell's music in the How to Train Your Dragon films will be in print in 2023.
Heine has presented papers across the United States and Europe, largely focusing on film music. His work has been published in various journals including Music Analysis and the Journal of Music Theory Pedagogy Online. Heine has also contributed chapters to the several anthologies on the analysis of film music. He also regularly writes for Film Score Monthly Online as the resident musicologist, authoring survey articles, the semi-regular "Soundtrack Obscurities 2.0," composer interviews, and album reviews.
"In my teaching, I emphasize that knowing the process is more important than always arriving at the right answer. If a student understands the process of how to obtain the answer, then the correct answer will ultimately follow. I also emphasize that musical analysis comes after several foundational layers. Without the foundation, mastery of the material is not possible."
He earned a Ph.D. in Music Theory from the University of Texas at Austin, an M.M. in Music Theory from the University of Arizona, and a B.M. in Percussion Performance from Illinois Wesleyan University. His teachers have included Jim Buhler, Tim Kolosick, David Neumeyer, and Ed Pearsall. When he's not teaching, Heine is an avid runner, having competed in distances from 2 miles to 24 hours, including the 2018 Boston Marathon. He also founded the nonprofit Team Hoyt Oklahoma, an organization that gives disabled athletes the opportunity to participate in running events. Erik and his disabled son are both Running Punks.
Contact Information
FA 321
Bass Center

Oklahoma City, OK 73106