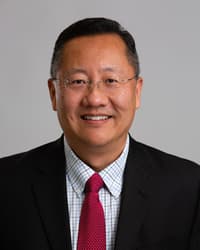 James (Aixin) Ma, Ph.D.,
Associate Professor of Finance, James Burwell Chair in Finance
Accounting and Finance
Native American Enterprise
Biography
Education
Ph.D., Finance, University of Massachusetts Amherst
Candidate for MBA, Yale School of Management
M.A., Political Science, University of New Orleans
LL.B., Political Science, Beijing University
Areas of Expertise
Dr. Ma's expertise is in the area of investments. Currently Dr. Ma's research focuses on socially responsible investing. He studies the competitiveness of socially screened mutual funds vs. conventional mutual funds, as well as whether specific strategies such as green investing can generate competitive returns. Dr. Ma's work has been presented at the Financial Management Association meetings, Eastern Finance Association annual meetings, Seoul International Derivatives Securities Conference, and various regional conferences. Dr. Ma has published in well-regarded academic journals including Financial Management and Journal of Applied Finance. His work on socially responsible investing has also been quoted by major business media such as CNBC.com, Bloomberg-BusinessWeek, and the Wealth Journal.
Professional Activities
Dr. Ma joined OCU after earning his Ph.D. in finance from the University of Massachusetts Amherst in 2008. As a Ph.D. student, Dr. Ma was a winner of Lilly Teaching Assistantship, winner of University of Notre Dame "Ethical Dimensions in Business" Conference Scholarship, the Ph.D. representative on the School of Management Ph.D. Policy Committee and a resident manager of university family housing. Before pursuing his Ph.D., Dr. Ma spent one year as an MBA student at the Yale School of Management with Yale Scholarship Grant and Frederick T. Holliday and Frederick T. Holliday Jr. Memorial Scholarship. He joined Worldco L.L.C., a Wall Street startup financial services firm, immediately after his summer internship at the firm. He worked at Worldco as an NASD (now FINRA) certified equity trader with Series 7, Series 55 and Series 24 licenses from 1998 to 2002.
Dr. Ma was a certified International Trade Representative at Henan Machinery Import and Export Corp. in China from 1990 to 1994. He led the company team to win the 1992 Provincial International Trade Knowledge Competition and was named Honor Employee for the achievement. He came to the United States to pursue graduate education in 1995.
Contact Information
118D
Meinders School of Business

Oklahoma City, OK 73106