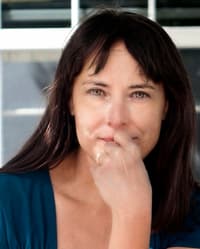 Jeanetta Calhoun Mish,
Faculty Mentor
Red Earth MFA
Biography
My poetry career has been somewhat unconventional: my first book, Tongue Tied Woman, won a national chapbook publication award when I was a 40-year-old college senior; all the poems in the book were written before I entered as a freshman at the age of 37. My second book, Work Is Love Made Visible, won three awards in 2010: the Western Heritage Award, Oklahoma Book Award, and the WILLA from Women Writing the West. In October 2016, Lamar University Press published my essay collection entitled Oklahomeland. My second full-length poetry collection, What I Learned at the War, was published by West End Press in 2016. In 2009, I earned my Ph.D. in American Literature from the University of Oklahoma and I was appointed Oklahoma State Poet Laureate on March 22, 2017.
I believe that to be a good writer, you must be a good reader; therefore, I prefer teaching creative writing courses that make room for reading craft and aesthetics essays, and most importantly, for reading in the genre. It is important that creative writing students are aware of the aesthetic legacy, stylistic history, critical controversies, and current state of their craft. Finally, I believe that writers have ethical responsibilities to themselves, their communities, and the world. Therefore, readings for my creative writing workshops and courses include poems, stories, and essays that struggle with ethical dilemmas and work for social justice. I encourage my students to compose artistically excellent works that engage with contemporary issues as part of their writing practice.
In addition to teaching poetry courses, I am the advisor for Red Earth Review, REMFA's literary journal. My editorial experience includes founding Mongrel Empire Press which was recognized as 2012 Publisher of the Year by the Wordcraft Circle of Native Writers and Storytellers and serving as a contributing editor for World Literature Today, Oklahoma Today, and Sugar Mule: A Literary Journal.