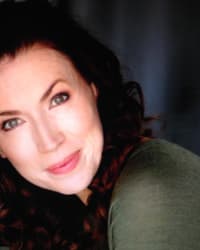 Jennifer Graham,
Adjunct Instructor of Voice
Music
Voice
School of Music
Biography
Jenny Graham is a professional singer and member of SAG – AFTRA, and lived in Los Angeles for 20 years. She has worked on over 100 movies, including AVATAR, TANGLED, GANGSTER SQUAD, and LA LA LAND, also lending her voice to the DEADPOOL 2 and AMUSEMENT PARK movie soundtracks, working with Academy Award winning composer Steven Price on the latter. Her voice is also currently on the Dreamworks opening credit.
She has also sung on many Academy Awards shows and TV shows such as GLEE, The Simpsons, Family Guy, Boston Legal, and Desperate Housewives. She has recorded with Josh Groban, Michael Buble, Kristen Chenoweth, Dolly Parton, Weezer, and many more.
Jenny is from Oklahoma originally, but lived in London for 12 years where she was 1st Soprano in the highly acclaimed vocal group THE SWINGLE SINGERS, and has also sung on many cruise ships including the Royal Odyssey, Cunard's QE 2, and Princess, and theme parks including Opryland, Six Flags, and Silver Dollar City.
While Jenny loves singing in the studio, and performing , she has been Musical Director for many musicals in the Southern California area, including The Addams Family, Cinderella, Oklahoma, Drowsy Chaperone, Crazy For You, The Wiz and many more. Jenny loves cultivating new talent in a positive, nurturing and healthy way.
Contact Information
A207
Bass Center

Oklahoma City, OK 73106