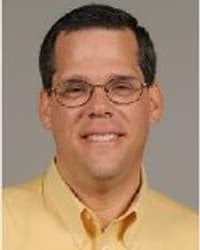 John Fennel, PMP, PMI-SP,
Instructor
School of Business
Project Management
Biography
Jon is currently employed by Devon Energy in Oklahoma City as a Lead Project Manager in the Project Management Office. He is currently charged with implementing various Exploration and Production initiatives including managing a portfolio of 30 projects and multiple teams of project managers and resources. He also mentors summer interns, business analysts, and project managers in project scheduling, Earned Value Management, as well as Risk planning and mitigation.
Jon's professional experience spans a variety of disciplines and practices. His background includes over three years at Devon Energy, eleven years at OG&E with over thirteen years total in the project management discipline. He has also worked in the manufacturing, consulting, aviation and banking industries over the past twenty years.
Jon holds a B.S. in Computer Information Systems (1992) from Cameron University. He also holds certifications as an IBM Certified RUP Specialist (2005), a PMI Project Management Professional (2005), and a PMI Project Management Scheduling Professional (2009). Jon is an active member in the local and national chapters of the Project Management Institute.
Contact Information
Meinders School of Business

Oklahoma City, OK 73106