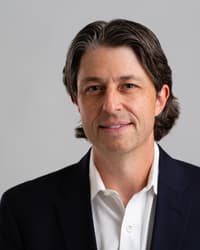 Josh McWilliams, MD,
Medical Director
Physician Assistant
Biography
Dr. McWilliams received a BS in Biology from Southern Nazarene University and then attended medical school at the University of Texas Health Sciences Center in San Antonio. He completed an Internship and Residency in Emergency Medicine at Carolinas Medical Center in Charlotte, North Carolina. Dr. McWilliams joined Longview Emergency Medicine Associates in Texas after completing residency. He worked for two years at Marshall Regional Medical Center and Good Shepherd Hospital. In 2003, Dr. McWilliams moved to Oklahoma City and joined Deaconess Emergency Physicians and practiced at Deaconess Hospital until 2011 at which time he became the Medical Director for Community Hospital, South and North, and Northwest Surgical Hospital. Dr. McWilliams has also worked at Oklahoma Heart Hospital and continues to work at St. Anthony Healthplex and Integris Community Hospitals. Dr. McWilliams is also the supervising and practicing physician at QuadMed Clinic that serves the Quad Graphics Company in Oklahoma City.
Dr. McWilliams is a Fellow of the American College of Emergency Medicine and the American Academy of Emergency Medicine. He is board certified in Emergency Medicine by the American Board of Emergency Medicine. Dr. McWilliams has over 20 years of experience working with Physician Assistants and is excited to be a part of the faculty at Oklahoma City University.
He lives in Oklahoma City with his wife and three children and two dogs. He enjoys college sports, travel, skiing, and bird hunting.
Contact Information
Room 213
Sarkeys Science & Math Center

Oklahoma City, OK 73106