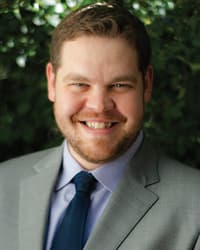 Justin Wareham, Ph.D.,
Assistant Professor of Management
Marketing & Management
Biography
Education
Ph.D. Management, University of Utah
M.Sc., Developmental Neuroscience, Yale University and University College London
B.A., Psychology, University of British Columbia
Published Articles
The Price Leaders Pay for Cutting Ethical Corners
Areas of Expertise
Justin Wareham specializes in management and employee behavior in organizations. His research interests include gender discrimination in the workplace, behavioral business ethics, employee stress and physiology, and leadership. He has published several academic articles in journals such as the Journal of Applied Psychology and Personality Disorders: Theory, Research, and Treatment, and has experience teaching courses on organizational behavior, leadership, and managerial negotiations. Prior to pursuing his doctoral studies in organizational behavior, Justin has professional industry experience working for two years as an adolescent psychiatric counselor at the Yale-New Haven Hospital.
Professional Activities
Justin Wareham is a member of the Academy of Management and Association for Psychological Science, and Society for Personality and Social Psychology. In addition, he has also served as an ad-hoc reviewer for Organizational Behavior and Human Decision Processes.
Contact Information
311B
Meinders School of Business

Oklahoma City, OK 73106