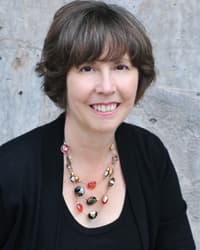 Karen Coe Miller,
Professor of Music, Assistant Director of Opera & Music Theater
Opera & Music Theater
School of Music
Biography
Karen Coe Miller was appointed assistant director of the Oklahoma Opera and Music Theater Company at Oklahoma City University's Bass School of Music in Fall 2009.

She developed a passion for working with the singing actor early in her career, while on staff at The Minnesota Opera. Miller had a long association with the company, over the years serving as assistant director, stage director for the touring and education department, and artistic associate for a department developed to create new work.

In 1992, she co-founded the New Music-Theater Ensemble (now Nautilus Music-Theater), a professional company that supports the development and production of new work. As co-artistic director for the Ensemble, she produced and directed world premieres and served as producer, director, or dramaturg for over 30 sessions of work-in-progress. During her tenure, the company established Rough Cuts!, a monthly performance series and completed the National Residency Program, a project designed to encourage the development of the creators, performers, and audiences for new music-theater. The program involved more than 150 artists across the country in professional training workshops for writers, composers, and singer-actors. As part of these residencies, Miller's directing work was presented at the Goodman Theatre in Chicago, PICA in Portland, Oregon, and District Curators, Inc. in Washington, D.C.

Miller directs work in many forms of theater including opera, musical theater, operetta, plays, and experimental music-theater. Her work has been seen at the Minnesota Opera New Music-Theater Ensemble, Nautilus Music-Theater, The Southern Theater of Minneapolis, Geva Theatre Center of Rochester, N.Y., Midwest Opera Theater (Minnesota Opera touring affiliate), Minnesota Contemporary Ensemble, North Star Opera of St. Paul, the Des Moines Metro Opera, Sarasota Opera, Lyric Opera of Cleveland, the University of Cincinnati, College-Conservatory of Music, Northern Arizona University, Baylor University, the University of North Texas, and The Ohio State University, among others.

Miller is committed to performer training. She directed professional apprentice programs for the Des Moines Metro Opera, Lyric Opera of Cleveland, Sarasota Opera, and Tulsa Opera. As a guest artist, she presented performance workshops for Augsburg College, Georgia State University, Gustavus Adolphus College, Northern Arizona University, University of Minnesota, University of North Carolina-Wilmington, University of North Texas, University of the Arts, Webster University, and Washington University.

She has also presented at local, regional, and national NATS conventions. Miller has been a staff director and instructor for the Wesley Balk Opera/Music-Theater Institute since 1986 and is currently on the faculty of the American Institute of Musical Studies (AIMS), in Graz, Austria.

Miller received a B.A. degree from Macalester College with a major in music and later studied acting and directing with H. Wesley Balk at the University of Minnesota. She holds a M.F.A. degree in directing from the University of Cincinnati, College-Conservatory of Music.
Contact Information
A319
Bass Center

Oklahoma City, OK 73106