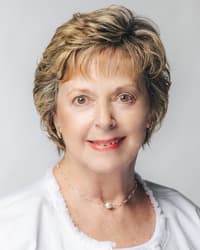 Kay Sandel,
Adjunct Professor of Dance
School of Dance & Entertainment
Dance Faculty
Biography
Kay Sandel has taught ballet at Oklahoma City University since 1995. Prior to joining OKCU, she danced professionally with Ruth Page International Ballet of Chicago, Chicago Lyric Opera Ballet and Ballet Oklahoma. She studied with Roman Jasinski and Moscelyne Larkin, former members of the Original Ballet Russe. She danced for many years as principal dancer at Tulsa Ballet.
While still in high school, she danced the role of Myrtha in Giselle, with Maria Tallchief as Giselle. She was awarded a Ford Foundation scholarship by Frederic Franklin to apprentice and dance with the National Ballet of Washington, D.C., where she also studied with Maria Swoboda and Oleg Turpine. For more than 30 years, Sandel has owned and directed her own school, teaching and choreographing for students of all ages. Many of her students have become professional dancers and have been accepted into some of the most prestigious programs in North America, including School of American Ballet, North Carolina School of the Arts and The Joffrey Ballet.
She has taught at University of Oklahoma, Oklahoma Dance Masters Conventions and Omaha Ballet Association. Sandel attended National Ballet of Canada's International Teachers Workshop and has attended many David Howard and Finis Jhung teacher workshops. In addition to choreographing for The American Spirit Dance Company, Sandel teaches ballet technique, ballet pedagogy and anatomy and physiology for dancers.
Contact Information
151
Gaylord Center

Oklahoma City, OK 73106