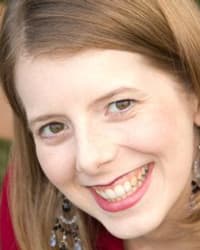 Dr. Kelly Holst,
Professor of Voice
Voice
School of Music
Biography
Lyric coloratura soprano Kelly Holst enjoys an active career as an opera, oratorio, and concert singer. Dr. Holst has performed over a dozen operatic roles including Lucia in Lucia di Lammermoor, the Queen of the Night in Die Zauberflöte, Olympia in Les Contes d'Hoffmann, Adele in Die Fledermaus, Barbarina in Le Nozze di Figaro, and Zerlina in Don Giovanni. Her concert repertoire includes Handel's Messiah, Bach's St. John Passion andMagnificat, Haydn's Creation, Mozart's Requiem, and Glière's Concerto for Coloratura Soprano and Orchestra. Dr. Holst has appeared with the Michigan Opera Theatre, the Handel and Haydn Society of Boston, the Battle Creek Symphony Orchestra, the Lafayette Symphony Orchestra, the Cedar Rapids Opera Theatre, Arbor Opera Theater, the Bloomington Early Music Festival and the Amherst Early Music Festival. She has appeared in recital in Massachusetts, the Dominican Republic, New York, Michigan, Indiana, and Iowa. She made her Carnegie Hall debut in 2008 with the University of Michigan composition department performing the music of Bright Sheng.

Dr. Holst has received a number of regional and national awards, including an Encouragement Award at the Metropolitan Opera National Council Regional Auditions and third place at the 2008 National Association of Teachers of Singing Artist Awards competition.

A passionate voice teacher, Dr. Holst joined the faculty of the prestigious Wanda L. Bass School of Music at Oklahoma City University in August 2012. Dr. Holst is married to conductor Warren Puffer Jones and is the proud mother of their toddler Isaac. She is a graduate of Luther College, Indiana University, and the University of Michigan.
Teaching Philosophy
My teaching philosophy is guided by the belief that each student is a unique individual, bringing different strengths, weaknesses, fears, insecurities, and goals to the voice studio. In every interaction I keep the person, not the product, at the forefront of my pedagogical practices. Although students must take responsibility for their education and personally invest in their craft, it is my responsibility to give them the tools and space to feel confident in their exploration and learning. Through exploration and reflection students are able to identify technical and musical faults, strengthening their understanding of their voices. My goal as a teacher is to nurture independent musicians, foster a love of life-long learning, and inspire singers to share their musical and expressive gifts with the larger community.

I believe that the most important skill students must develop is the ability to learn and create independently so that when they leave the university setting they are able to engage in musical and intellectual pursuits on their own. I want my students to become their own best teacher and to confidently share their knowledge and love of singing with others. In addition to nurturing independent learners, it is my responsibility to help students develop a foundation of healthy singing that will serve them in practice and performance throughout their lives, be that at an amateur or professional level.

Singing is just one element of each student's identity and life story. My aim is to help students develop into sensitive human beings who will share their knowledge and gifts with others and contribute to society. Through the study of singing we can discover our most compassionate, vulnerable, joyful selves and bring this openness and intuition into all other aspects of our lives. I approach the art of singing as a total-body art form, connecting the intellectual, physical, spiritual, and emotional strengths of each student to help him realize his full potential. I want students to understand the mind-body connection involved in singing and I want them to experience singing as a joyous and natural expression of their inner self.
Contact Information
A310
Bass Center

Oklahoma City, OK 73106