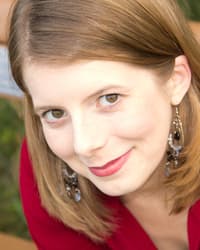 Dr. Kelly Holst,
Professor of Voice
Early Music Summer Institute
Biography
Lyric coloratura soprano Kelly Holst enjoys an active career as a performer and teacher. Dr. Holst has appeared with the Oklahoma City Philharmonic, Tactus Ensemble, Louisiana Opera, Canterbury Choral Society, Michigan Opera Theatre, Handel and Haydn Society of Boston, Battle Creek Symphony Orchestra, Cedar Rapids Opera Theatre, Louisiana Opera, and Arbor Opera Theater.
Dr. Holst's training in early music began at Indiana University where she appeared with the Bloomington Early Music Festival under the direction of Stanley Ritchie. She continued her study of historical performance practice at the University of Michigan, Amherst Early Music Festival, and Vancouver Early Music Festival, working with renowned artists in the field such as Edward Parmentier, Julianne Baird, and Ellen Hargis.
A graduate of Luther College, Indiana University, and the University of Michigan, Dr. Holst serves as Associate Professor of Music at the Wanda L. Bass School of Music at Oklahoma City University where she teaches voice and vocal pedagogy. She lives in Oklahoma City with her husband, conductor Warren Puffer Jones and their two children.

Contact Information
A310
Bass Center

Oklahoma City, OK 73106